Changing lives since 1957
About CF
The College of Central Florida provides opportunities for students to pursue careers in fields they love. Founded in 1957 as Central Florida Junior College, CF has grown to become the higher education hub for Marion, Citrus and Levy counties.
CF offers Associate in Arts, Associate in Science and bachelor's degrees as well as certificates. With more than 150 academic pathways to choose from, our focus is on providing high-quality education that meets the needs of our community.
Our History
Central Florida Junior College was established in 1957 by the Florida Legislature, bringing to fruition our community leaders' vision of a higher education institution for Marion, Citrus and Levy county residents. Instruction began in 1958 with only 320 students using temporary facilities at the Marion County Vocational School. Howard Junior College opened in 1958, serving Black community members, and the name was changed shortly after to Hampton Junior College in honor Dr. Lee Royal Hampton Sr., an Ocala physician who championed education. CFCJ and HJC merged in 1966, and in 1971 the name was changed to Central Florida Community College to better reflect its mission. The name was changed in 2010 to College of Central Florida, and though "community" was dropped from its name, CF continues to be our community's college.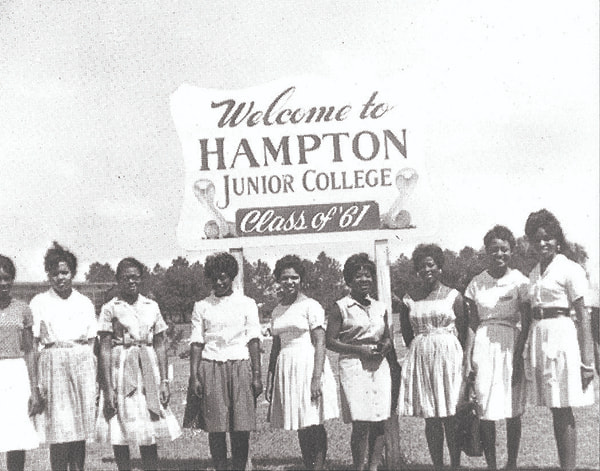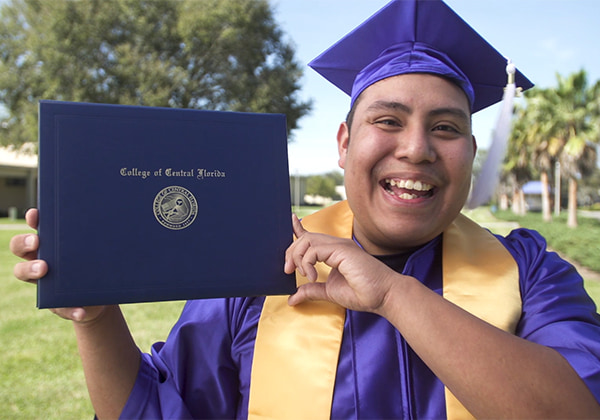 Over the years, academic programs have been added, revised and phased out as determined by community needs. What started as a two-year college offering certificates and associate degrees is now a four-year college offering baccalaureate degrees in select workforce programs. Without a state university in our backyard, it is critical that our citizens have access to bachelor's degrees that lead to high-skill, high-wage careers.
The college's footprint has expanded over time to include the Ocala Campus, Vintage Farm Campus, Hampton Center and Appleton Museum of Art in Marion County, the Citrus Campus in Lecanto, and the Levy Campus in Chiefland. The college's reach has also expanded as online academic programs have taken hold. And the college's impact has grown immeasurably as our alumni have joined the workforce in our community, our state, the nation and the world.
1%
for affordability nationwide
18:1
student-to-faculty ratio
70+
countries represented in student body
$1 million
in scholarships annually
Our Mission
We transform lives and enrich our community by providing a supportive, high-quality learning environment that prepares individuals to excel in work and life.
Our Vision
Your first choice for quality higher education.
We empower
Cultivating individual and collective strength, value and responsibility
Creating a caring and collaborative culture where faculty and staff are committed to the success of all
Supporting each individual's potential and growth
We engage
Being a responsive partner, fully focused on the success of our students, faculty, staff and community
Taking initiative to achieve positive results
Taking action to connect, learn and grow with the institution
We excel
Delivering high-quality learning experiences
Committing to the highest standards of education, service, accountability and organizational performance
Leading with service excellence
Employment
CF is proud to provide exciting and fulfilling career opportunities at each of our locations in Citrus, Levy and Marion counties. To join our community of excellence, apply today!
Accreditation
The College of Central Florida is accredited by the Southern Association of Colleges and Schools Commission on Colleges to award associate and baccalaureate degrees. The College of Central Florida is also approved by the Florida Department of Education to award associate degrees, baccalaureate degrees, college credit certificates and occupational certificates.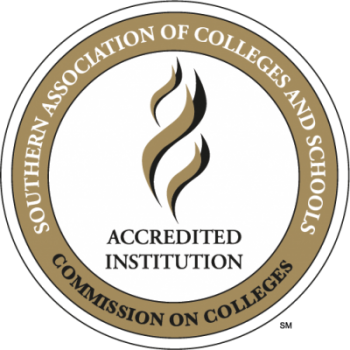 Ocala Campus
3001 S.W. College Road, Ocala, FL 34474-4415
Jack Wilkinson Levy Campus
15390 N.W. Highway 19, Chiefland, FL 32626
Appleton Museum of Art
4333 E. Silver Springs Blvd., Ocala, FL 34470-5001
Wilton Simpson Citrus Campus
3800 S. Lecanto Highway, Lecanto, FL 34461-9026
Hampton Center
1501 W. Silver Springs Blvd., Ocala, FL 34475-6456
Vintage Farm Campus
4020 S.E. Third Ave., Ocala, FL 34470-5001