Getting Started at CF
From applying to being fully admitted we are here to assist your students. Please let us know if there is anything we can do to help your students as they navigate the admissions process.
Tour Our Campuses
Encourage your students to tour our Citrus, Levy or Ocala Campuses. Students can easily request a tour at www.CF.edu/tour.
Quick Links and Resources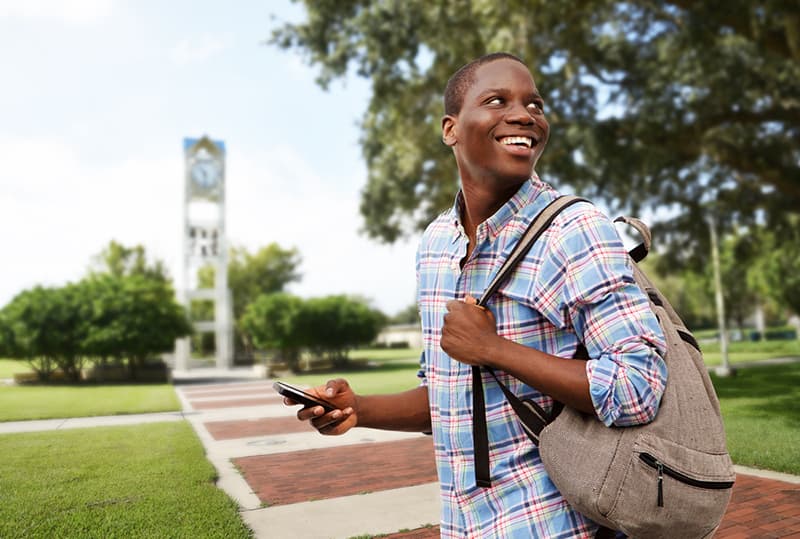 Common Admissions How-Tos
How to request a CF representative visit my high school campus:
For senior presentations, application sessions and financial aid presentations please reach out to the admissions team at admissions@cf.edu.
For Dual Enrollment presentations please reach out to dualenrollment@cf.edu.
How to navigate the student portal:
Check Admissions Status

Log into the CF Student Portal, select the admissions status tab, then select view requirements.
Complete the Residency Declaration under the Admissions Status tab.

Dual Enrollment

View your course schedule on MyCF, under the Academics tab, by clicking the 'My Classes' link.
View your Degree Audit on MyCF, under the 'Academics' tab by scrolling down to the 'Academic Record and Transcripts' section. This tool can help you determine what requirements you still need to complete for the A.A.
How to Submit High School Transcripts
Graduating seniors will need an official record of their graduation for full admission into the College. Public, private and homeschool students must show completion. An official high school transcript will meet this requirement in most cases. For a transcript to be considered official it must:
Come directly from the issuing high school
If in an electronic format be sent to transcripts@cf.edu
If sent via physical mail the transcript must be in its original, sealed envelope, if it is opened, it is no longer considered official.
The transcript must contain the student's full name, date of birth, cumulative GPA and record of graduation. If a transcript was issued before the date of graduation and if final grades and GPA were not published, it will be considered partial.
ACT Code: 0721
SAT Code: 5127
Submit official test scores for college-level exams, such as AP, IB, ACE, or CLEP.
Financial Aid
Help your students get the most out of financial assistance! There are several types of financial aid, including grants and scholarships, work study and loans available to help students meet college expenses.
Students can apply at fafsa.ed.gov and find their FSA ID at fsaid.ed.gov.
Encourage your students the CF Financial Aid page to explore all the different ways CF can assist with paying for college.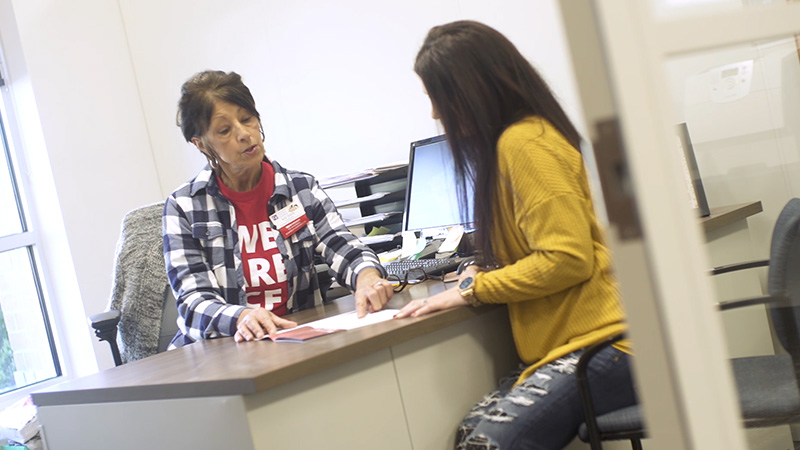 Common Financial Aid How-Tos
To apply online for scholarships:
Log in to the MyCF student Portal (you must be an admitted CF student)
Select the Financial Aid tab at the top of the page
Select My Financial Aid
Select the Scholarship Application link and complete all requested information and ONLY SUBMIT THE APPLICATION ONCE for each academic year
To check Financial Aid Award:
Log in to the MyCF student Portal (you must have a student ID number generated when you submit an admissions application to CF)
Select the Financial Aid tab at the top of the page
Select My Financial Aid
Select My Financial Aid Awards towards middle of page
Make sure correct semester is selected to view awards
Annual Events
CF holds many events throughout the year that are of interest to guidance counselors. CF representatives will also be present at the following annual community events: Martin Luther King Festival, Ocala Strawberry Festival, and Night at the Farm.
Preview Night: Held in the spring, representatives from nearly every department of CF are on hand to share information about CF programs, student services and learning opportunities.
Tricounty Counselors Meeting: Counselors from Marion, Citrus and Levy county are invited to join CF for their Annual Tri-County Counselor Meeting to learn about programs and resources offered to high school students upon graduation.
Careers and Colleges: Held in the fall, representatives from over 90 different colleges, universities, military agencies, technical schools and career agencies gather to speak to students who are looking to further their educational and career plans after high school.
Open House: Students can meet one on one with staff from Admissions, Financial Aid, our Health Sciences and Business and Technology departments, and more.