Academics
Adult Education / GED®
The CF Levy Campus offers Adult Education classes that will prepare students to not only earn their high school diploma, but to also prepare them for their future. We offer Reasoning through Language Arts, Math, Science, Social Studies and Applied Academic courses designed to ensure that students are prepared to enter the workforce or post-secondary education programs after earning their diploma.
Steps to Enroll

"I felt it was important to get my GED so I could further my education and fulfill God's will for my life. My journey at CF was very exciting there were many helpful people that encouraged me throughout my three semesters I was there. Now that I have graduated I plan on going to college at the College of Central Florida Levy Campus in spring 2023 to become an EMT."
Gabriella Waters
Graduate of CF Adult Education Class of 2022

"Graduating with my GED was truly a life changing day for me. I realized once I had my diploma I could get a well-paying job, go to college, or if nothing else – just feel good about the fact that I had pushed through and earned my GED!"
Danielle Head
Graduate of CF Adult Education Class of 2021

"Never give up. Once you believe you can't do it anymore, it's over. You've got to keep pushing through!"
Rosalyn Pelaez
Graduate of CF Adult Education Class of 2019

"No matter the path that any of us choose to take, I know the lessons that we have learned by these role models will carry us forward into a life of fulfillment and give us the strength to accomplish anything we set our mind to."
Shelby Eastman
Graduate of CF Adult Education Class of 2019
Earn a High School Diploma with CF!
The Levy Campus provides instruction for adult education students in a caring and academically nurturing environment.
Semesters:
Spring Semester – 16 Weeks
Summer Semester – 12 Weeks
Fall Semester – 16 Weeks
Spring and fall hours: Monday – Thursday, 9 a.m. – 1 p.m. | Tuesday and Thursdays, 5 – 8 p.m.
Summer hours: Monday – Thursday, 9 a.m. – 1 p.m.
Flexible schedules are available days, evenings, and online. Evening classes are offered in the Fall and Spring semesters only. Face-to-face instruction is blended with specialized software to prepare students for the exam.
We offer two graduation ceremonies each year for our graduates. Caps, gowns and tassles are included free of charge. Students can be nominated to be part of the National Adult Education Honors Society.
Tuition
The program costs $30 per semester. This fee covers your classes, TABE test and up to three retakes, one GED Ready test per subject, workbooks, interactive online learning, career coaching and access to teachers for tutoring/instruction. Students may be eligible for scholarships and/or financial assistance depending upon what is available at the time of enrolling.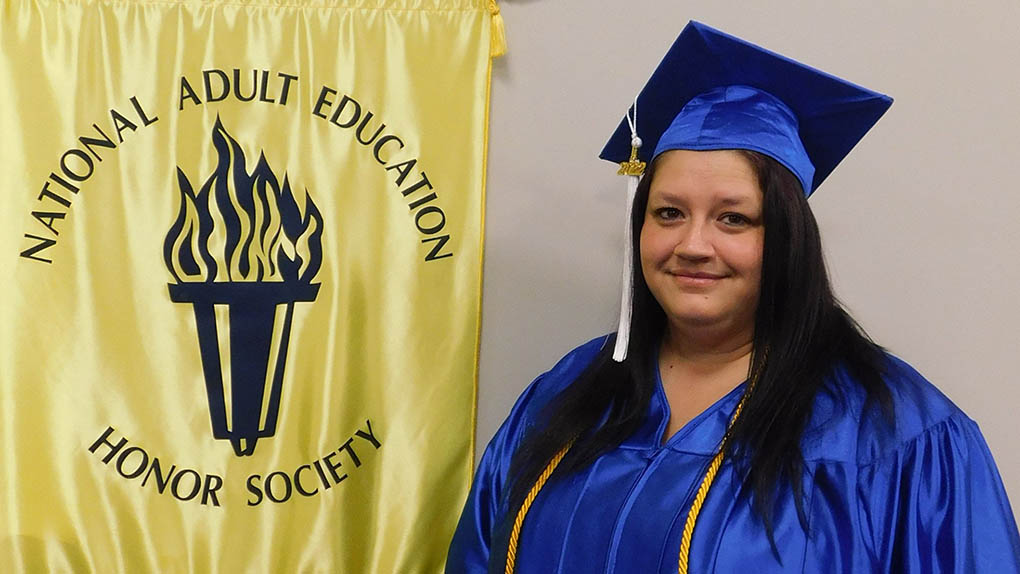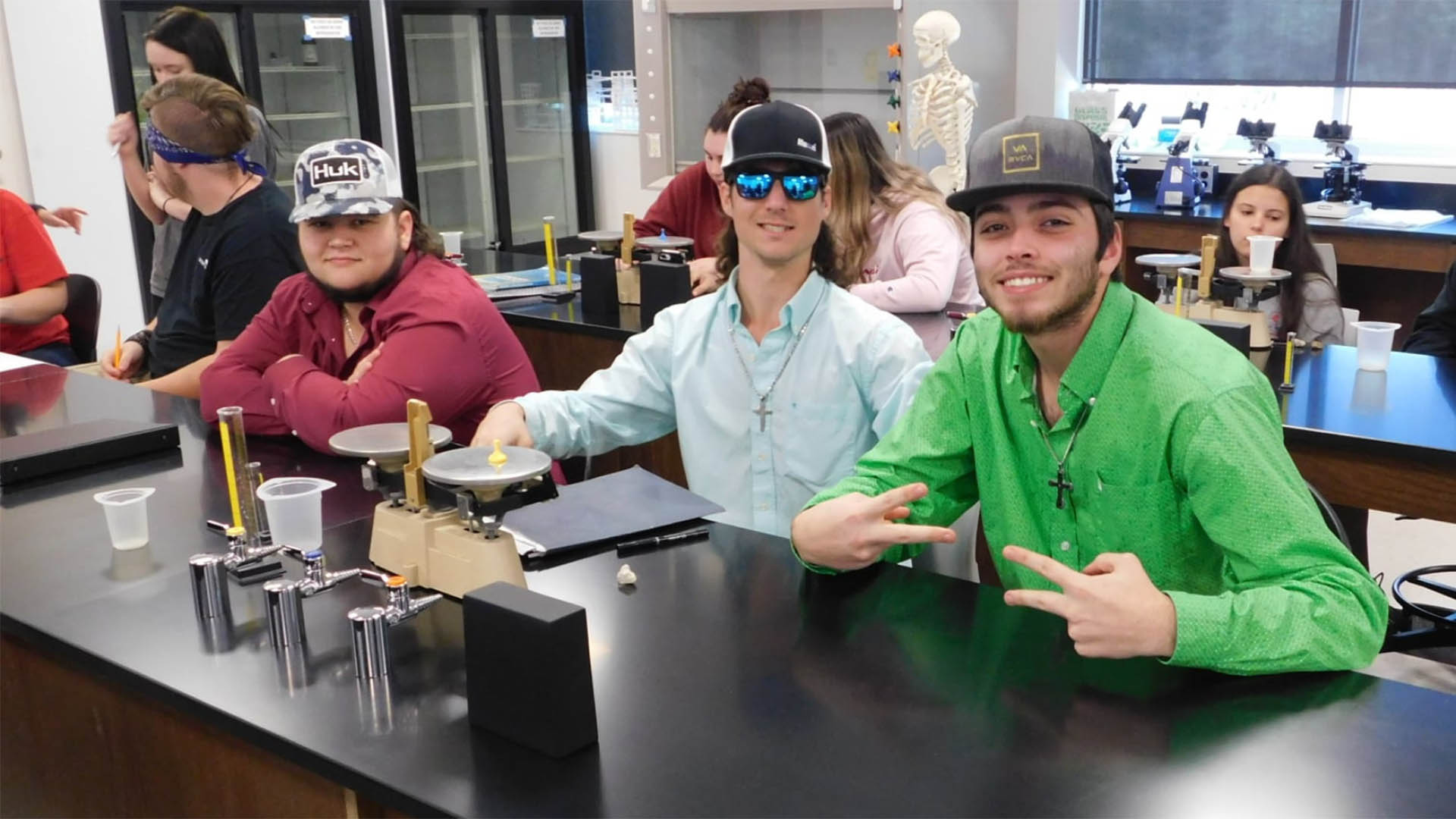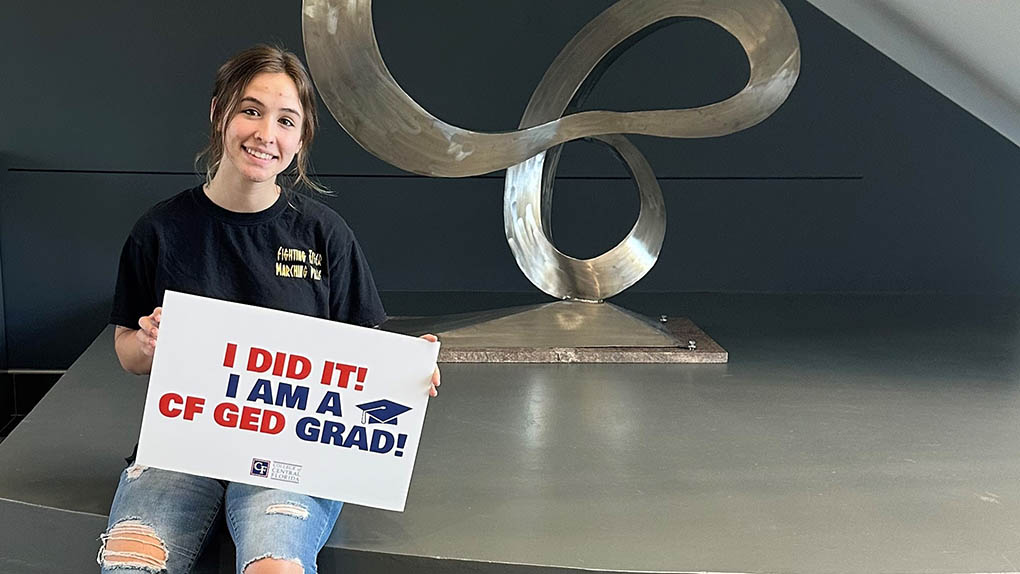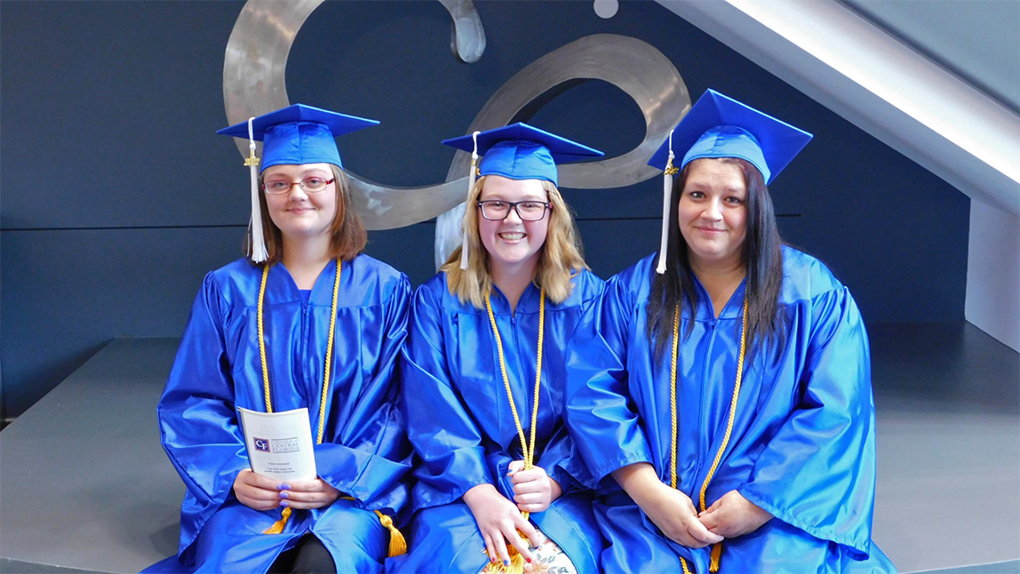 Meet the Team

Administration

Kimberly Cooper – Transition Specialist
cooperk@cf.edu or 352-658-4077, Ext. 2156
Christine Dunn – Enrollment & Student Services Coordinator
dunnc@cf.edu or 352-658-4077, Ext. 2119

Instructors

Debbie Sass – Science and Math
sassd@cf.edu or 352-658-4077, Ext. 2107
Jennifer Dzielak – Social Studies and Reasoning through Language Arts
dzielakj@cf.edu or 352-658-4077, Ext. 2117
Contact us
Call 352-658-4077 ext. 2119 today to enroll or ask questions about GED testing, or fill out our information request form.
Fill out Form

GED Exam
Ready for the GED Exam? There are four subtests that make up the GED (RLA, Math, Social Studies and Science) that you can schedule separately.
Adults can schedule one or all four sections of the GED when they feel like they are ready to pass it. We suggest taking no more than one at a time.
Minors must submit passing Ready scores in order to request an age waiver, which must be approved by the state for them to schedule any portion of the GED.