Connect with Graduates
GradCast is a FREE service connecting students and employers. Upon completion of a Career & Technical program, College of Central Florida students gain access to the GradCast employer database and can send resumes directly to employers in their industry. Add your organization to the GradCast employer database and start receiving resumes from local graduates looking for jobs.
GradCast Submission Form


Post a Job or Internship
Job and internship opportunities are promoted in a variety of ways including the Talent Center portal, direct email to students and graduates in targeted programs, posts on our Career Services pages, and social media. Please submit your job or internship posting to our team using our online form.
Student Volunteers
At the College of Central Florida, we embrace Service Learning, an opportunity to create experiences where students take learning to higher levels of understanding through civic engagement that benefits both the student and our community. For more information about Service Learning, visit our Service Learning page.
Education Fairs
Admissions representatives are available for education fairs at your business location. Let your employees know about valuable degree and certificate programs offered to them locally. CF offers affordable pricing and flexible class schedules with online and evening options. Contact our Admissions Office at admissions@cf.edu for more information.
Performance or Design Services
Nonprofits, community, government or civic organizations may request the services of visual and performing arts students for events and projects. When educationally appropriate and feasible, we will weave these requests into our courses. Please understand that due to time and capacity restraints that these requests are only sometimes able to be accommodated. We cannot accept requests from individuals, only from group organizations, agencies or companies. Requests which closely align with our curriculum will be treated as high priority. Visit CF's Visual and Performing Arts program page to learn more.
Student Interns
Student interns are available in programs such as business management, IT, logistics, graphic design, engineering, office administration, healthcare management and more. View our Student Internships sheet to see current list of internship opportunities, and fill out the form at the top of this page if you would like to have your position added.
Professional Development
Investing in your employees has never been easier. CF offers a variety of short-term certificates designed to increase skills for the workforce, such as:
Accounting Technology Specialist
Automation
Business Operations
Computer Information Data Specialist
Database and E-Commerce Security
Help Desk Support Technician
Human Resource Administrator
And More.
College of Central Florida's Corporate College also offers noncredit professional development services for you and your employees through valuable training programs. Visit Corporate College to view available options.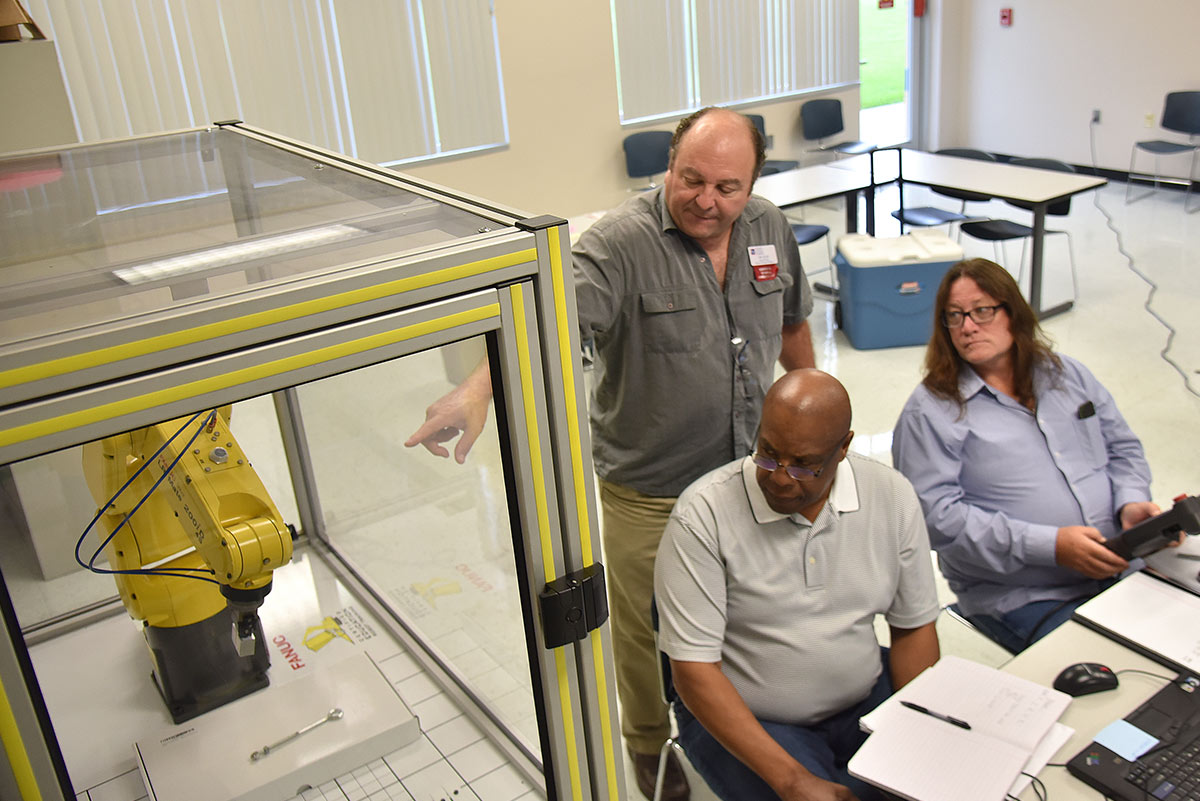 Visit Campus
If you'd like to visit our campus for a campus tour, speaking to classes, connecting with faculty, or participating in events, please complete the contact form below.