Board of Trustees
College operations are governed by the College of Central Florida District Board of Trustees.
CF has a board that brings strong leadership and unique backgrounds, adding to the diversity of the college's leadership. Members of this board are appointed by Florida's governor and confirmed by the Florida Senate. The chief administrative officer of the college is the president, who also serves as secretary to the District Board of Trustees.
2021-2022 Board of Trustees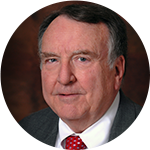 William Edgar is chairman of a CEO/Business Owner think tank in Ocala and Gainesville affiliated with Vistage Florida and is also a licensed FranklinCovey facilitator through the College of Central Florida. He graduated with a Bachelor of Science in Business Administration from the University of Florida, completing his postgraduate work in finance, accounting and taxation at the Fisher School of Accounting, University of Florida. He currently serves as chair.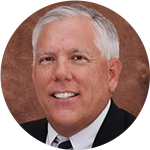 Rusty Branson is president of SouthState Bank in Ocala, serving in that position since the bank was chartered in 2007. He earned his Bachelor of Art in Finance from Florida State University in 1983 and his graduate degree in Banking from Louisiana State University in 1991. He is the past chairman of the Marion County Housing Finance Authority and currently holds board positions at the Chamber and Economic Partnership of Marion County, Childhood Development Services, the Southeastern Youth Fair and the State of Florida Board for the Prevention Network. He currently serves as vice chair.
Robert E. Durrance is retired from Levy County Schools after serving for 34 years. He served as the Testing and Truancy coordinator since 2000 and previously was the assistant principal of Bronson High School. He also instructed math at Chiefland High School and Cedar Key schools.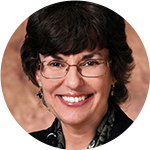 Joyce Brancato recently retired as the CEO of Seven Rivers Regional Medical Center in Crystal River, where she had been employed for 30 years. She is currently an adjunct assistant professor with the University of Maryland University College. She earned a Bachelor of Science in Nursing from the University of South Florida and a master's in Business Administration from Nova University. She is past president of the Citrus County Chamber of Commerce and is past chairperson of the Board for Nature Coast EMS Service. Brancato has served on the District Board of Trustees since 2011.