Academics
Academic Services
Services for CF Students
We're here to help you navigate college from start to finish.
Registrar and Records
Enrollment Services provides support for CF students, faculty, staff and alumni seeking assistance with transcripts, graduation, diplomas, grades, credit evaluation and more.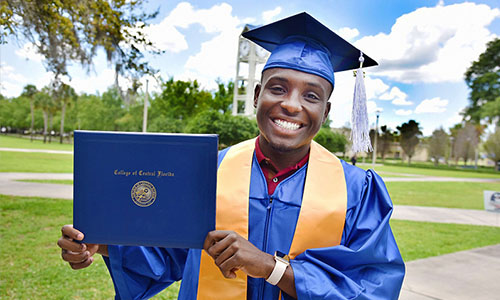 Graduation
Ready to graduate? Find out how current students can apply for graduation or how friends, family and community members can attend an upcoming graduation ceremony.