FUSE with USF
Your adventure at University of South Florida starts at CF!
Be a Future USF Bull.
Begin Tampa life at the University of South Florida after finishing your Associate in Arts degree at CF with FUSE. This program was designed to introduce you to the USF campus culture while you are still a CF student. FUSE also offers you extra assistance during your freshman and sophomore years at CF and eases the admissions process when transferring to USF to finish your bachelor's degree.
Participate in USF events and have access to student services while benefiting from CF's low tuition, and small, personal classes with our award-winning faculty. Save on your education and start your college experience strong with FUSE.
Don't wait to become part of the USF culture. You have the inside track!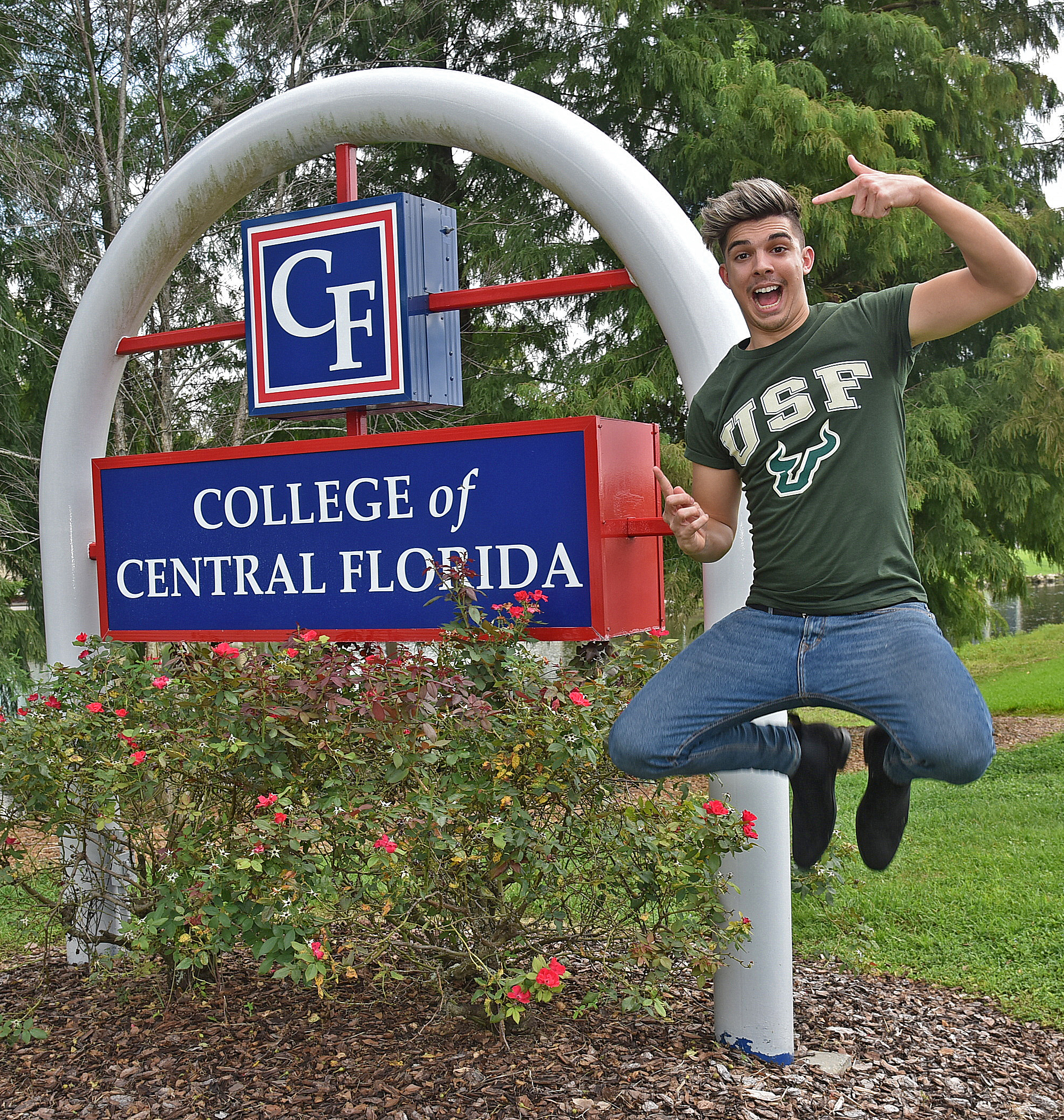 What You Get with FUSE
Seamless transition with tailored academic pathway
Early integration into USF campus culture
Access to USF facilities, activities and events
Specially designed orientation session
Degree progress monitoring
Support of CF and USF advisors
Advice on limited access admission criteria
Guidance on course prerequisites, GPA requirements, and tests
First a Patriot, Next a BULL.
You've found the best way to become a Bull. Here are the steps to get started!
For new students: The first step is to fill out a CF admissions application. The application can be completed online in about ten minutes. On the application, there will be an area where you can indicate that you're interested in transferring to the University of South Florida.
For current CF students: If you're already a CF student and want to enroll in FUSE, then all you have to do to get started is contact your academic advisor! Your advisor will walk you through the different transfer options and help you build out your academic pathway with the best mix of classes.
Once enrolled in the transfer program, you will receive academic advising from both CF and USF to monitor progress on your degree pathway and offer guidance on course prerequisites, GPA requirements, tests and any other criteria necessary for admission into limited access or restrictive majors. This allows for timely completion of your remaining semesters at CF and a smoother transition to USF.
Still have questions? Request more information below.
Want to Learn More?
We'll send you details about FUSE.