Financial Aid
Rapid Credentialing Scholarship
Get and stay employed with a low- or no-cost certificate.
Get the training you need in a short amount of time!
Today's employers need workers with skills and training to meet industry trends. Increasingly, workers must adopt lifelong learning strategies to keep up with changes in technology, health care, transportation, business, education, and more. Through a partnership with the Florida Department of Education, we offer an exciting opportunity to help you enroll in an in-demand, high-quality workforce program, move quickly, and gain the critical skills needed in essential and emerging careers. Our Rapid Credential programs will help you get there.
Individuals who are out of work or who want to reskill or upskill are eligible to apply for a variety of programs and may qualify to attend with no tuition expenses. The following short-term, in-demand programs have been funded by a recent Rapid Credentialing Grant award from the state of Florida. To be considered for the Rapid Credentialing Scholarship, please fill out the inquiry form below.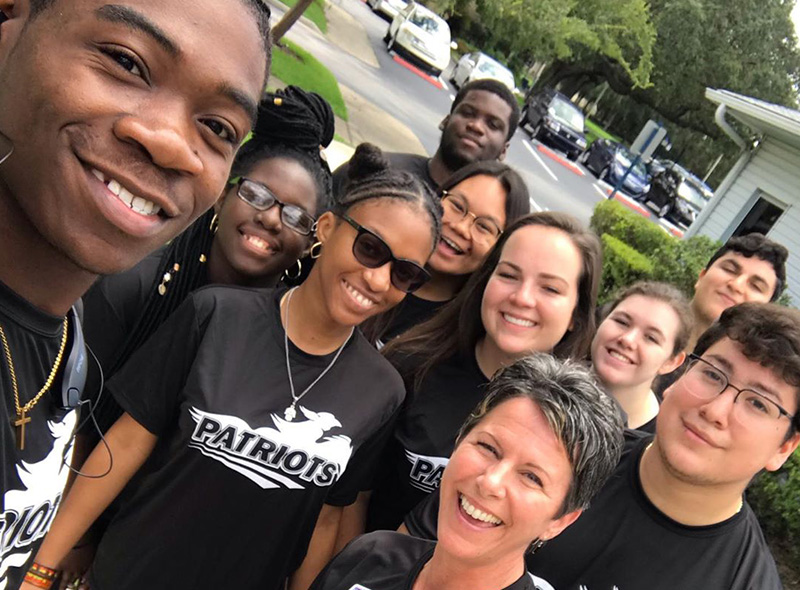 Explore Workforce Degrees
Scholarship Eligibility To qualify for the Rapid Credentialing Scholarship, you must:
be a Florida resident for tuition purposes
have completed a Free Application for Federal Student Aid (FAFSA) demonstrating financial need
Other eligibility criteria may apply
Alternatively, applicants who are referred by CareerSource Citrus-Levy-Marion will also be considered.
Rapid Credentialing scholarship funds are available on a first-come, first-served basis and may cover up to 100 percent of tuition and fees, depending on availability.
---
Virtual Information Sessions
Attend an upcoming virtual information session to learn more about the Rapid Credentialing Scholarship! During these 1-hour sessions, you will be able to learn more about the scholarship application process, find out about the eligible programs, speak with program representatives and apply to CF for free!
These sessions are conducted via Zoom and are free to attend. Click below to register.
Upcoming Sessions: