Events Calendar

Farm Share Food Distribution Event with CF and Rep. Harding
Apr. 16, 10:00 a.m.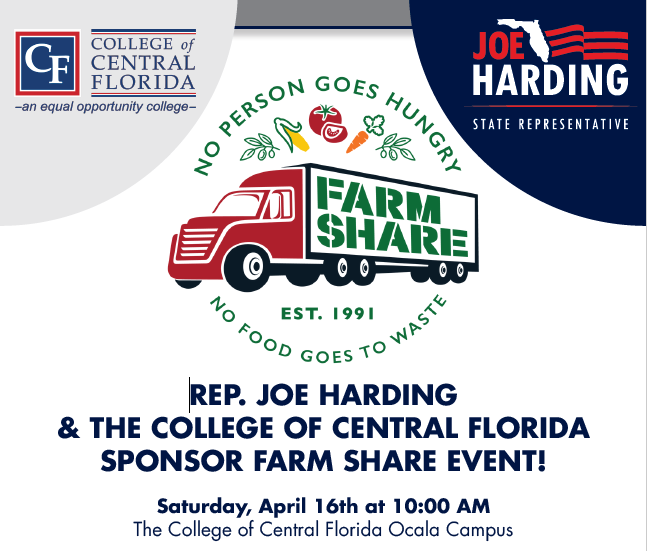 CF, Rep. Joe Harding and Farm Share have partnered to host a food distribution event at the CF Ocala Campus Saturday, April 16 at 10 a.m.
The food will be available on a first-come, first-served basis. Visitors should enter the campus from the main entrance on College Road and will exit on Southwest 20th Street. The distribution will be held in a drive-through format for social distancing purposes.
For more information on Farm Share, please visit www.farmshare.org. For information on CF, visit www.CF.edu.
Related Events