Events Calendar

Friday Talks: Putting Your Best Foot Forward
Apr. 22, 8:15 a.m. -
10:30 a.m.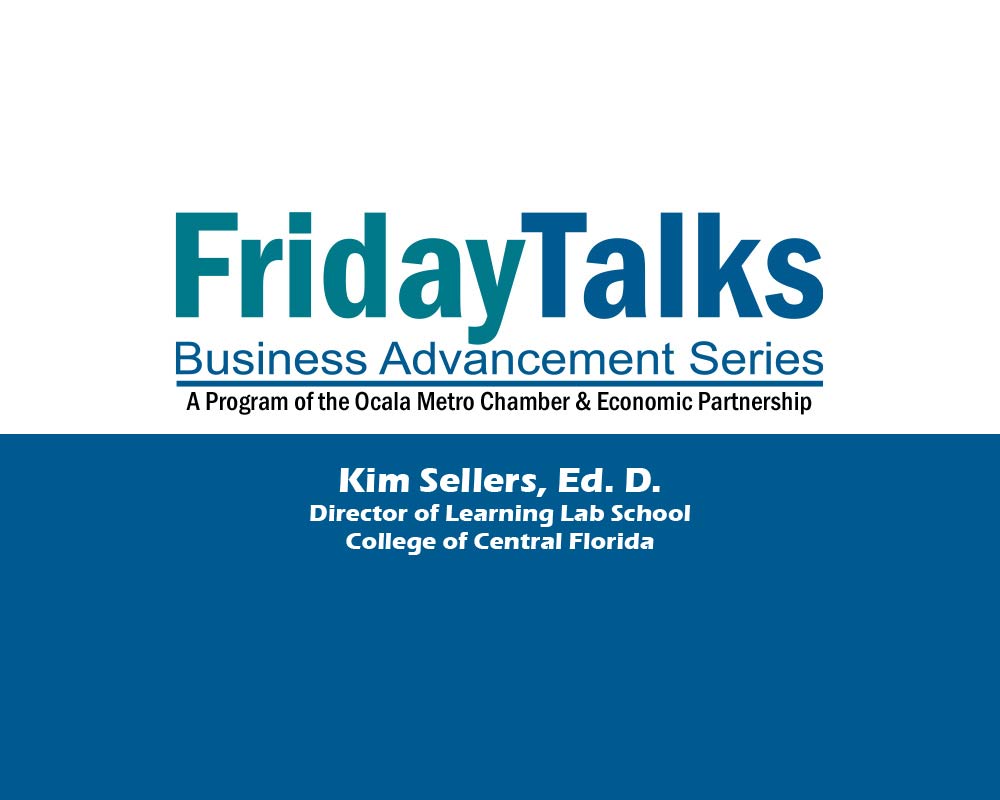 Kim Sellers, Ed. D. will be presenting on "Putting Your Best Foot Forward: The Importance of a Strong, Comprehensive Onboarding Process" at our next Friday Talks Event Friday, April 22.
Day one for a new employee is not only an introduction to their job responsibilities but also an introduction to the culture of the organization. Learn how to create a more comprehensive onboarding process that fully assimilates a new employee to your organization. We'll also discuss how a solid onboarding process can increase both productivity and retention.
Attend in person at CF Hampton Center or Facebook Live at Facebook.com/OcalaCEP.
Continental breakfast at 8:15 a.m. Presentation starts at 8:30 a.m. RSVP to Andrea@OcalaCEP.com.