Events Calendar

Friday Talks: Supporting Breastfeeding Mothers in the Workplace
May 27, 2022, 8:15 a.m. -
10:30 a.m.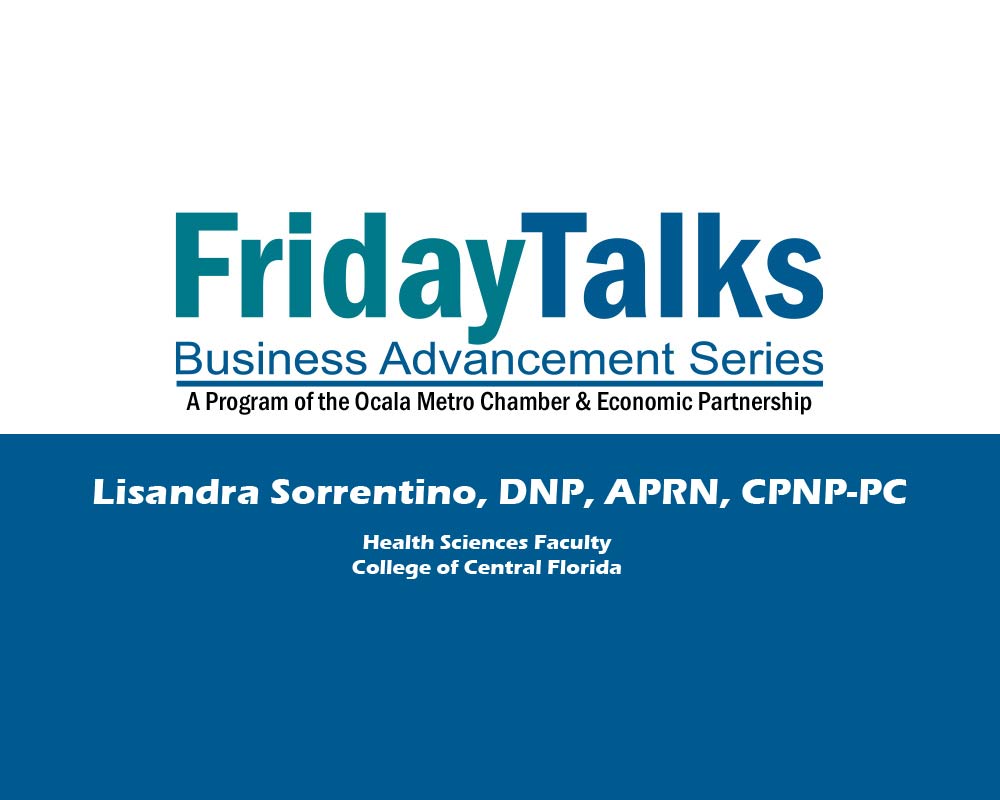 The Friday Talks Business Advancement Series, a program of the Ocala Metro Chamber & Economic Partnership and the College of Central Florida, will feature CF's Lisandra Sorrentino, DNP, APRN, CPNP-PC, on May 27, presenting "Supporting Breastfeeding Mothers in the Workplace."
"Mothers are the fastest growing segment of the U.S. labor force," Sorrentino said. "As we celebrate mothers and their many roles during the month of May, it is important to discuss how we can support and encourage breastfeeding in the workplace." Her talk will focus on breastfeeding basics, laws and regulations, as well as strategies for encouraging and supporting breastfeeding throughout our community.
Attend in person at CF Hampton Center or Facebook Live at Facebook.com/OcalaCEP.
Continental breakfast at 8:15 a.m. Presentation starts at 8:30 a.m. RSVP to Andrea@OcalaCEP.com.
For more information about CF, visit CF.edu. For more information about the Ocala CEP, visit ocalacep.com.