Events Calendar

Greater Than 17 Exhibition Opening Reception
Sep. 29, 2021, 12:30 p.m. -
1:30 p.m.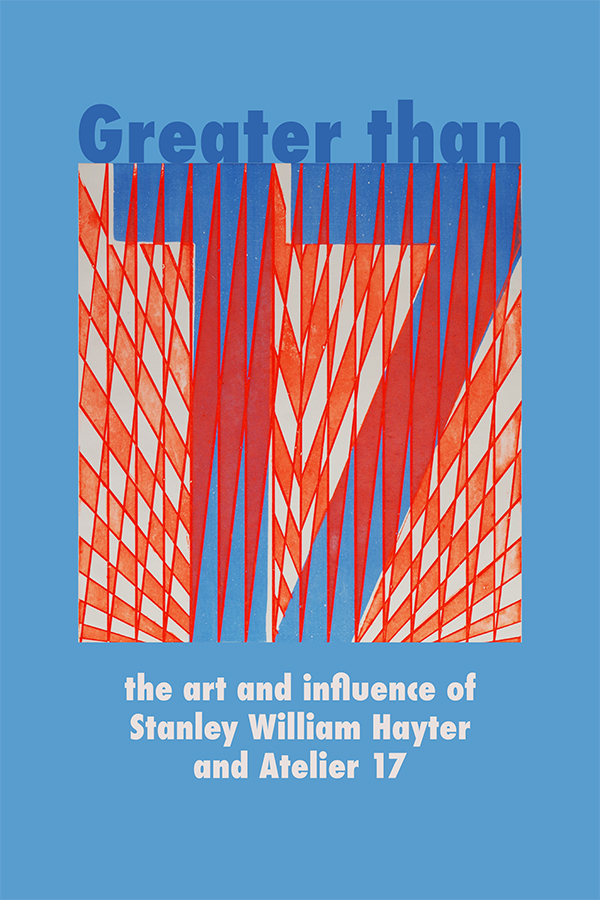 Please join us for the initial opening reception for the "Greater Than 17" exhibition. From the collection of Associate Professor Tyrus Clutter, "Greater Than 17: the art and influence of Stanley William Hayter and Atelier 17" boasts over 150 works by artists from Stanley Hayter's famed Atelier 17 printmaking workshop. Spanning movements and styles from surrealism to abstract expressionism, formalism to pop art, this collection features dozens of artists from all around the world.
Professor Clutter will be available at the opening reception to answer questions on the art and artists. A 40-page catalogue for the exhibition with essays on the collection and art historical context will be available for attendees to read. Finger food and drinks provided.
Admission is free. The Webber Gallery's hours are 10 a.m. to 4 p.m., Monday through Thursday. For additional information, call the gallery at 352-854-2322, ext. 1664.
Related Events