Events Calendar

The Legend of Sleepy Hollow
Oct. 29, 2022, 7:30 p.m. -
8:30 p.m.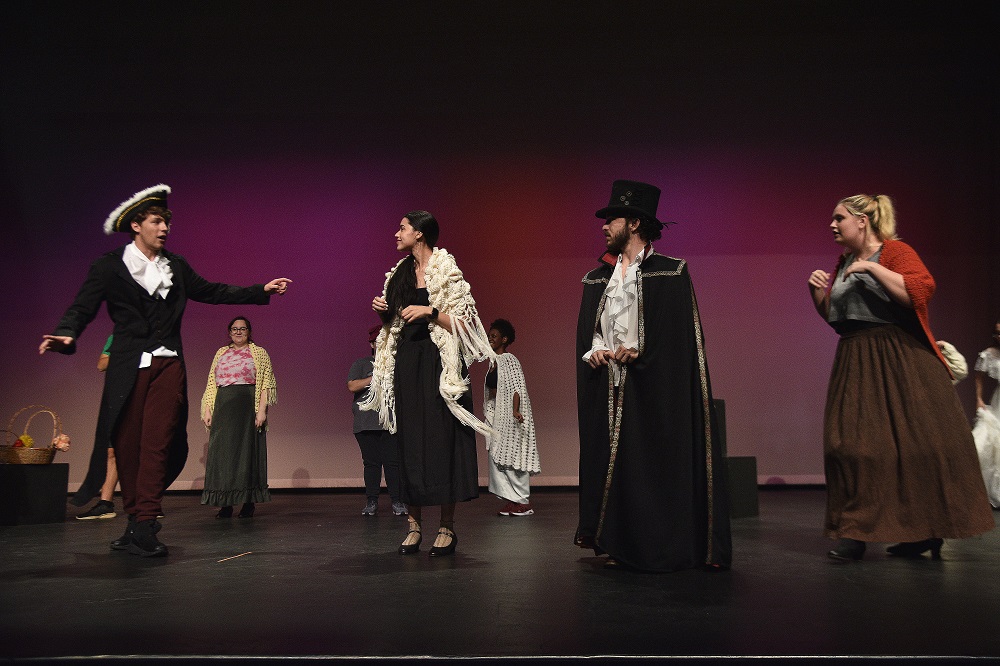 Expect haunting with plenty of humor when the College of Central Florida Visual and Performing Arts students present "The Legend of Sleepy Hollow" Oct. 27-30. Performances times are 7:30 p.m. Thursday, Friday and Saturday, Oct. 27-29, and 3 p.m. Sunday, Oct. 30, at the Dassance Fine Arts Center, 3001 S.W. College Road, Ocala.
"'The Legend of Sleepy Hollow' is the original American gothic ghost story written by Washington Irving more than 200 years ago. One of the star haunts of the story is the Headless Horseman, arguably the biggest symbol of Halloween. This play version of the famous story, created by Vera Morris, is a fantastic mix of comedy and thrills. Phantoms, folk dances, the notorious schoolmaster Ichabod Crane, Katrina, the Sleepy Hollow Boys and, of course, the Headless Horseman all make appearances onstage.
Twenty-three CF students make up the cast, including Janik Buranosky as Ichabod Crane, Perla Ramirez as Katrina and Jackson Reed as Brom Bones. The production will feature a student-built set and student tech crew.
Tickets are $12 for adults and $6 for non-CF students and can be purchased at CF.universitytickets.com or by calling 352-873-5810. Tickets are free for CF students, faculty and staff with valid I.D.
Related Events