Events Calendar

"Time Will Tell" Exhibit
Aug. 16, 2021, 10:00 a.m. -
Sep. 22, 2021, 4:00 p.m.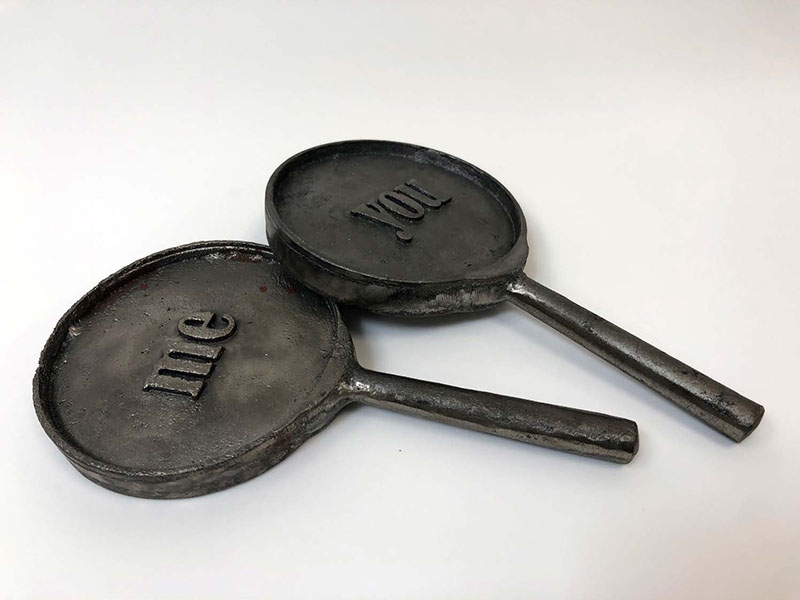 "Time Will Tell" is an art exhibition that features dozens of objects by North Florida artist Sheila Goloborotko. The artworks consist of screen printing on atypical materials, along with encaustic painting, and objects cast in glass, aluminum, and iron. The exhibition will be at the College of Central Florida Webber Gallery, and visitors can view the artwork through Wednesday, Sept. 22.
Sheila Goloborotko is a multidisciplinary artist who engages in a relentless auto-ethnographic examination of contemporaneous issues as a form of resistance and poetic activism. Utilizing symbols of intransience, impermanence, and stasis, Goloborotko makes works that are changeable, shifting, active, and unsettled. This exhibit questions the status of the environment and political structures, among other things, as the artist asks us to, "Wander around the sculptures and the prints. Take a well-deserved pause, and ask yourself, honestly, where do you find yourself right now?"
Goloborotko is a multidisciplinary artist and master printmaker who has exhibited installations, works on paper, sculpture, videos, and interactive projects in more than 200 exhibitions in museums and galleries on four continents, and yet has remained firmly committed to community. Her printshops in Jacksonville, Florida, and Sherman, PA are print and poetic activism sites, empowering first-time printmakers with hands-on workshops and developing the visions of mid-career artists with portfolio production and instruction.
Admission is free. The exhibit will run through Wednesday, September 22. The Webber Gallery's hours are 10 a.m. to 4 p.m., Monday through Thursday. For additional information, call 352-854-2322, ext. 1664.
Related Events