Events Calendar

Water Balloons, Watermelon and Wings!
Apr. 26, 2022, 6:00 p.m. -
7:00 p.m.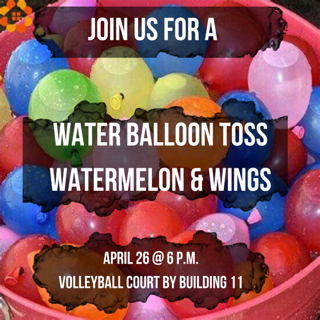 Join us at 6 p.m. on the Ocala Campus for a Water Balloon Toss!
We will meet by the sand volleyball court, between the Gym and Building 11.
There will be water balloons, watermelon and wings!
All participants will receive a FREE CF Beach Towel!
Be sure to bring your student id!
Related Events