Nursing education provides unlimited opportunity for careers in health care. College of Central Florida's Nursing program utilizes state-of-the-art training equipment and the latest health care methodologies to ensure graduates are well prepared to enter the workforce as top-notch nurses.
All nursing programs are limited access. Attendance at an Information Session will assist students in the application process and is required before submitting your application to any of CF's nursing programs.
The nursing office highly recommends reading "Preparing to Enter a Nursing Program" so that students are aware of the rigor of successfully completing any nursing program.
Explore Degrees and Certificates
Accreditation
The associate degree nursing program and the baccalaureate program at the College of Central Florida at the Ocala campus located in Ocala, Florida and the Citrus campus located in Lecanto, Florida is accredited by the:
Accreditation Commission for Education in Nursing (ACEN)
3390 Peachtree Road NE, Suite 1400 Atlanta, GA 30326
(404) 975-5000
The most recent accreditation decision made by the ACEN Board of Commissioners for the associate degree nursing program and the baccalaureate program is continuing accreditation.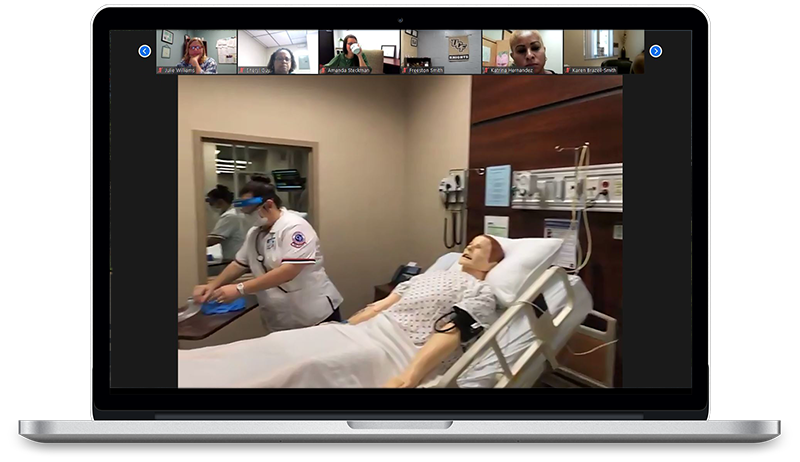 Virtual Information Sessions
Take the Next Step
Find out more about the Nursing program application process, program requirements and more by attending a virtual information session. Attendance at an information session is mandatory before applying to CF's Nursing program.
Learn More
Receive an email with details about the Nursing program.