Events Calendar

The College of Central Florida's Ira Holmes International Film Series is excited to be offering its first full, in-person season since 2019. Themes of humor and perseverance will take center stage in this year's 11 films selected from around the globe.
This film showing will take place at the Ocala Campus, 3001 S.W. College Road, Building 8, Room 110 at 7 p.m. " on Tuesday, March 28 (rescheduled from Oct. 11, 2022). This showing is free and open to the public. Film may contain mature content.
About the Film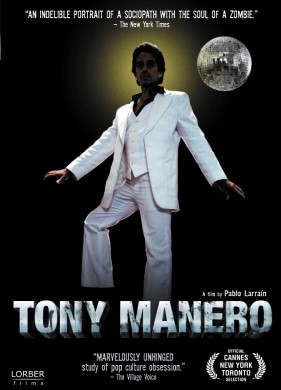 "Tony Manero" (NR, Chile, 2008)
This film follows a middle-aged criminal who's obsessed with impersonating John Travolta's "Saturday Night Fever" character. His dancing and showbiz aspirations turn dark and lead to theft, crime and even murder set against the backdrop of Chile's Augusto Pinochet military dictatorship. This film is unrated and contains graphic violence and adult themes.
For a full series list and more information on the Ira Holmes International Film Series, contact Wendy Adams at 352-873-5800, ext. 1546, or visit www.CF.edu/filmseries.
Related Events