Events Calendar

Autism: 5 Things You Should Know
May 19, 2021, 12:30 p.m. -
1:30 p.m.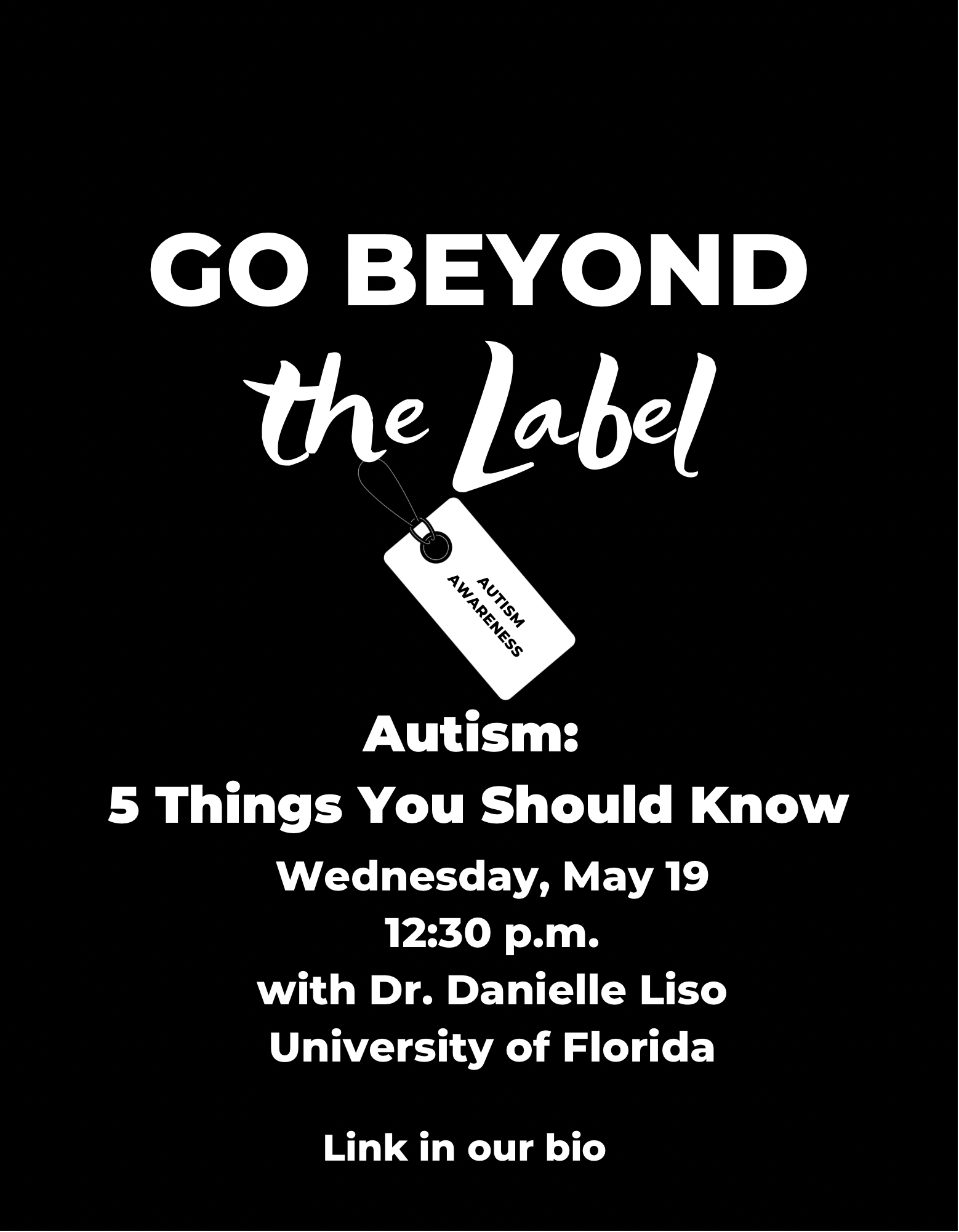 Do you know someone with autism? Did you ever wonder what the autistic experience is like? Join us for an informative session about autism spectrum disorders presented by Dr. Danielle Liso, Assistant Director for the Center for Autism and Related Disabilities at the University of Florida.
Participants will learn:
1. The characteristics associated with autism
2. What makes the autistic experience unique
3. What the autistic experience might feel like
After registering, you will receive a confirmation email containing information about joining the meeting.