Events Calendar

The College of Central Florida's Ira Holmes International Film Series is excited to be offering its first full, in-person season since 2019. Themes of humor and perseverance will take center stage in this year's 11 films selected from around the globe.
All films will be shown Tuesdays at 2 p.m. at the Appleton Museum of Art, 4333 E. Silver Springs Blvd., Ocala, and at 7 p.m. at the College of Central Florida, 3001 S.W. College Road, Building 8, Room 110, unless otherwise noted. Films at the Ocala Campus are free and open to the public. Films at the Appleton are free to all museum and film series members; nonmembers pay museum admission. Films may contain mature content.
About the Film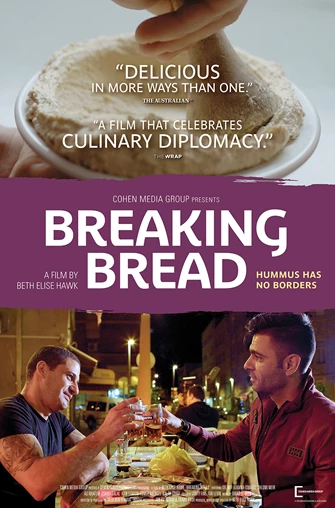 "Breaking Bread"(NR, Israel/USA, 2019, 85 min.)
"Breaking Bread" is much more than a documentary. A treat for the senses, this film explores Israel's groundbreaking A-Sham Festival, which puts Arab and Jewish chefs side by side to create mouthwatering dishes and foster social change. This delectable showcase of culinary heritage gives hope to the idea that collaboration in the kitchen could be a bridge to mutual understanding.
For a full series list and more information on the Ira Holmes International Film Series, contact Wendy Adams at 352-873-5800, ext. 1546, or visit www.CF.edu/filmseries.
Related Events