Changing lives one student at a time
CF Foundation
With the help of donors who believe in the economic, social and cultural impact of quality education, the CF Foundation is building promising futures for students in Citrus, Levy and Marion counties.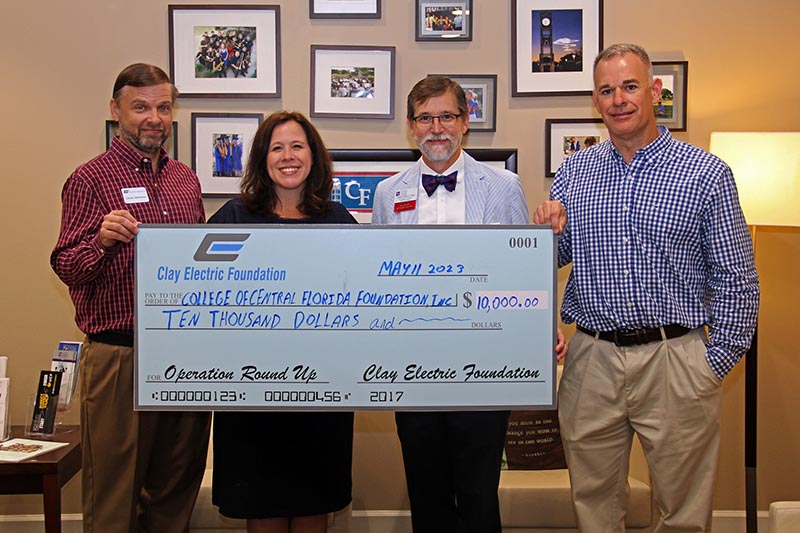 Clay Electric Donates $10,000 to the CF Patriot Fund
The College of Central Florida Foundation received a $10,000 donation from the Clay Electric Foundation on May 11. The funds were raised through Clay Electric's Operation Round Up campaign and will support the CF Foundation's Patriot Fund. The Patriot Fund is an important initiative that provides financial assistance to help keep CF students in school and on track when emergencies arise.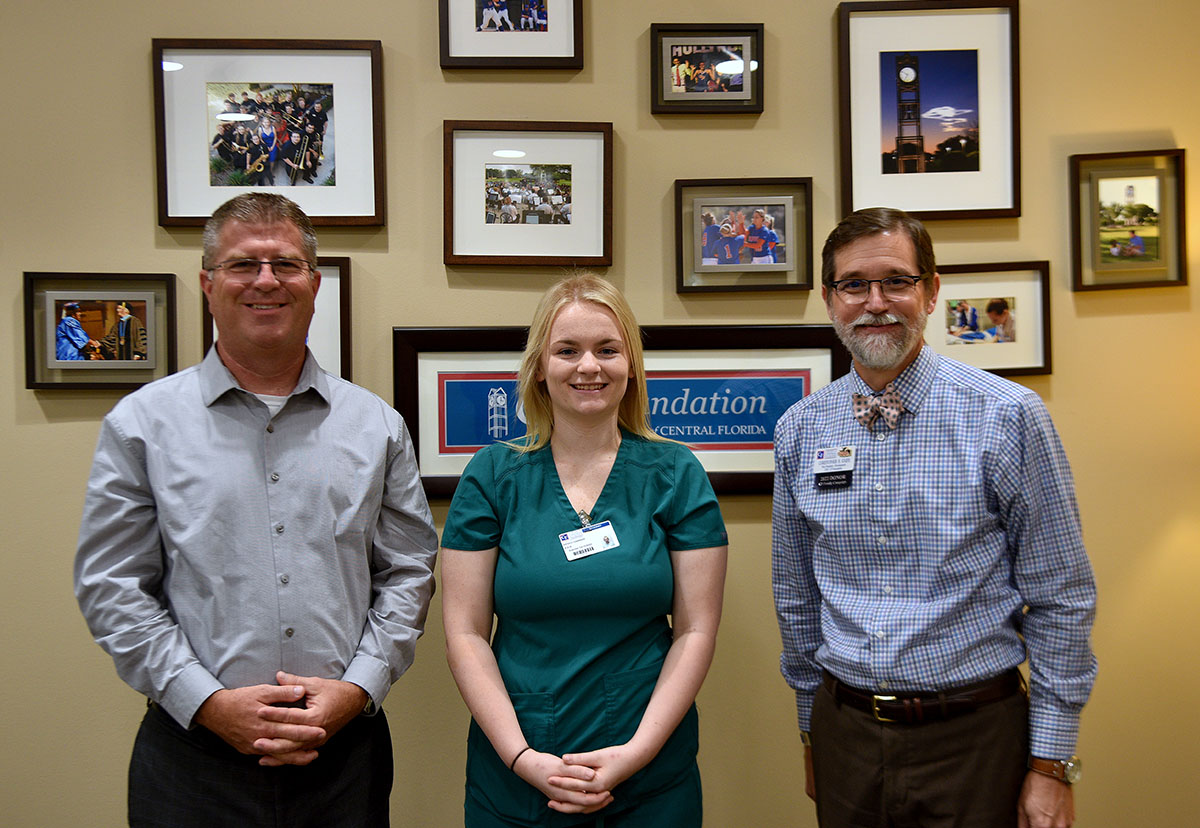 Supporting Student Scholarships and Grants
CF Foundation Board Member, Bill Gladson, States Attorney, presented a check to the CF Foundation on Sept. 6 in support of student scholarships and grants.
Pictured, L to R, Bill Gladson, student scholarship recipient Nicole Carrier and Chris Knife, VP Development and CEO CF Foundation.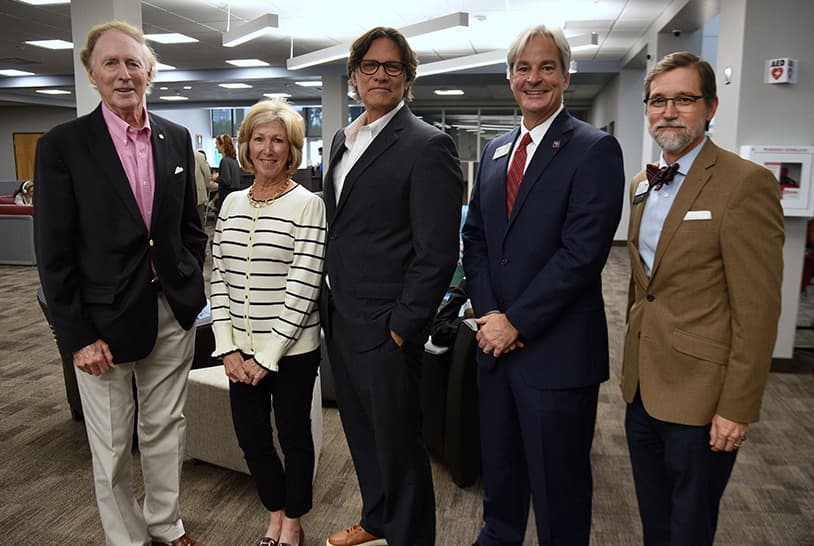 "Alexander Hamilton: Man, Myth, Musical"
Over 175 students, community members, history buffs and fans of "Hamilton" the musical attended the inaugural College of Central Florida's Stearns Speaker Series event on Monday, Sept. 19 at CF.
Robert Watson, Ph.D., a distinguished professor of American history and an Avron Fogelman research professor at Lynn University, presented the lecture.
Campaign spotlight
Reaching Higher
The College of Central Florida Foundation has exceeded its $20 million for the CF Reaching Higher: The Campaign for the College of Central Florida. The comprehensive fundraising campaign was built around four core priorities, reflecting the breadth of CF's mission and depth of commitment to making a difference.