The Equine Studies Program provides opportunity and training for students passionate about horses and seeking employment opportunities. Beginning with a love of horses, students at CF learn about the industry, visit prominent farms and veterinary clinics, participate in labs at the college's Vintage Farm and develop life skills. The program is not specific to any equine discipline, nor are riding lessons part of the curriculum. However, students are encouraged to work part-time at local farms or arrange working student positions with top trainers to expand their experiential learning.
Course work is a mix of science and business skills. The equine faculty at CF have Master's degrees or Doctoral degrees in equine, animal science or veterinary medicine. Faculty are also engaged in the horse industry outside of the classroom. Everyday topics such as nutrition, health care, handling skills and equine behavior are part of the equine core curriculum.
Check out our frequently asked questions for more information.
Upon completion of these programs, you should gain these skills:
Demonstrate employable skills of communication, ethics and responsibility
Understand controversial issues within the horse industry
Safely handle horses in various situations
Groom and care for horses
Provide health care and first aid for horses
Understand anatomy and physiology, especially as it pertains to performance horses
Perform essential barn skills, including inventory, staff training, record keeping, feeding and housing
Be knowledgeable of horse sports and competitions
Understand financial management of equine business
Know natural behaviors of horses and basic learning theory
Recognize lameness and poor health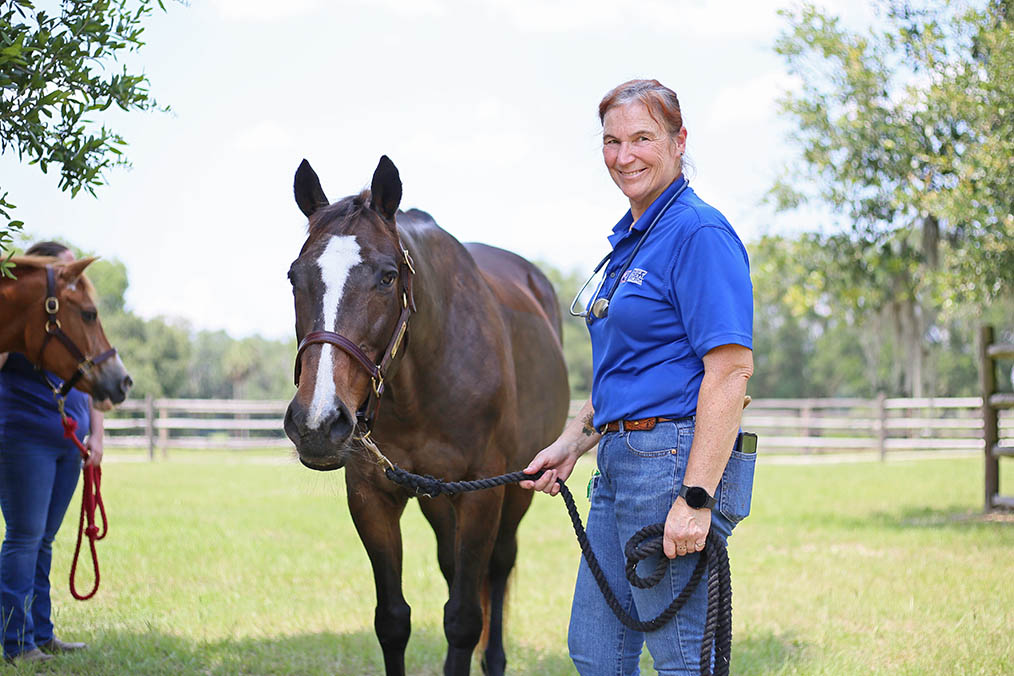 Learn More
Receive an email with details about the Equine Studies program.