Diagnostic Medical Sonography (ultrasound) is one of the most recent and fastest-growing medical specialties. In Diagnostic Medical Sonography, sound waves are used to produce images of human anatomy that radiologists (specialized medical doctors) use to diagnose and interpret medical conditions.
The Associate in Science degree in Sonography at CF provides a quality comprehensive, competency-based education to prepare graduates for immediate employment in the profession of medical imaging as an entry-level sonographer. Students will work with real ultrasound equipment to develop the skills necessary to independently perform abdominal, small parts and OB/GYN examinations in the laboratory and clinical settings. Graduates can be employed in hospitals, medical centers, clinics, outpatient centers and OB/GYN offices.
Entry Requirements
This is a limited access program, with additional criteria for program admission and course registration. You must have a bachelor's degree (any major) or foreign degree equivalent to a bachelor's degree in the U.S. or Canada or be a graduate of an accredited single two-year allied health education program with required patient-care clinical education. (i.e. nursing, radiography, surgical services).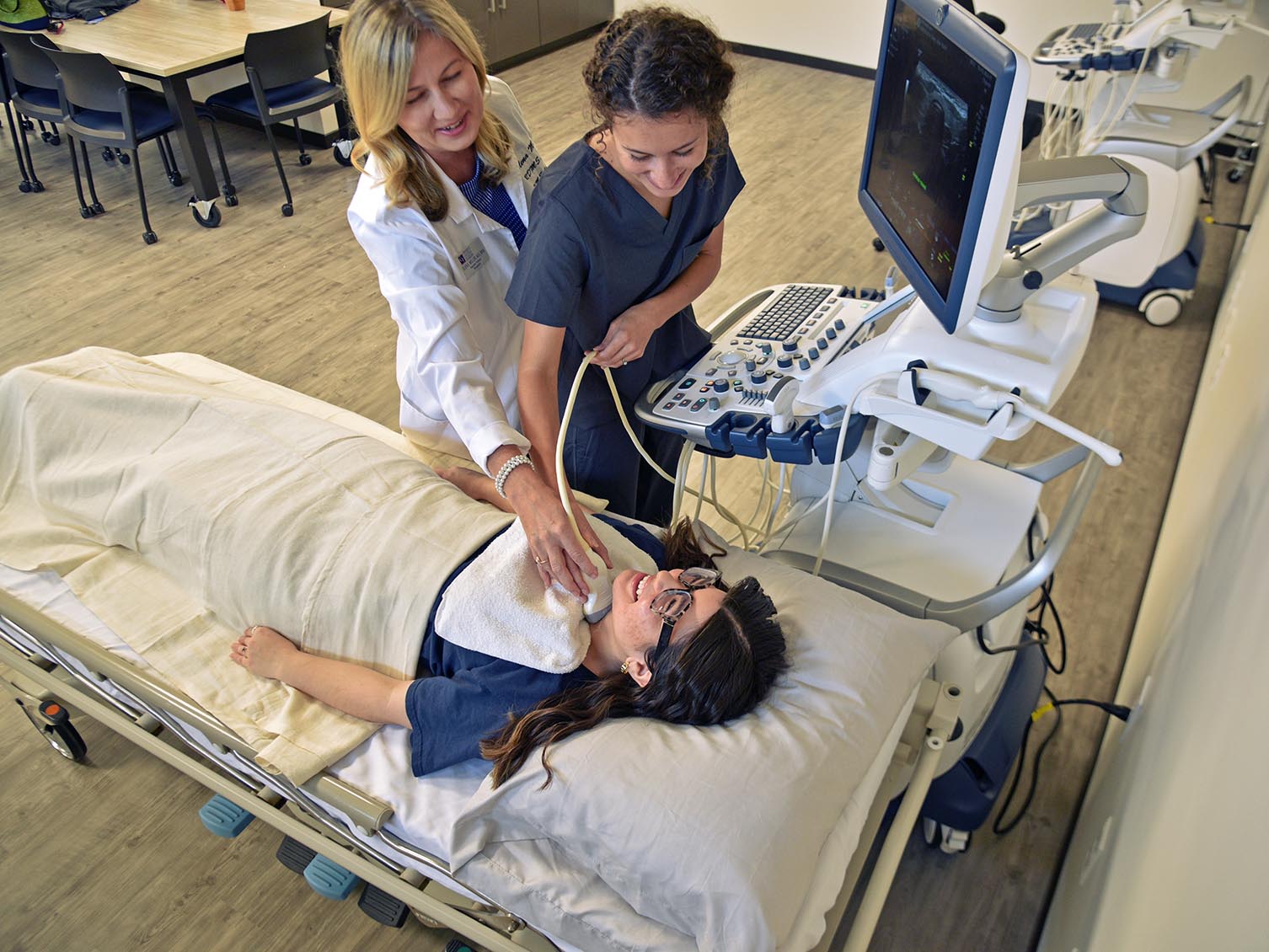 Explore Degrees and Certificates
Virtual Information Sessions
Take the Next Step
Find out more about the Diagnostic Medical Sonography Technology program application process, program requirements and more by attending a virtual information session. Attendance at an information session is mandatory before applying to CF's DMS program.
Learn More
Receive an email with details about the Diagnostic Medical Sonography Technology program.