Events Calendar

"The Art Nouveau Posters of Alphonse Mucha" Exhibition Talk
Dec. 13, 2:00 p.m. -
3:00 p.m.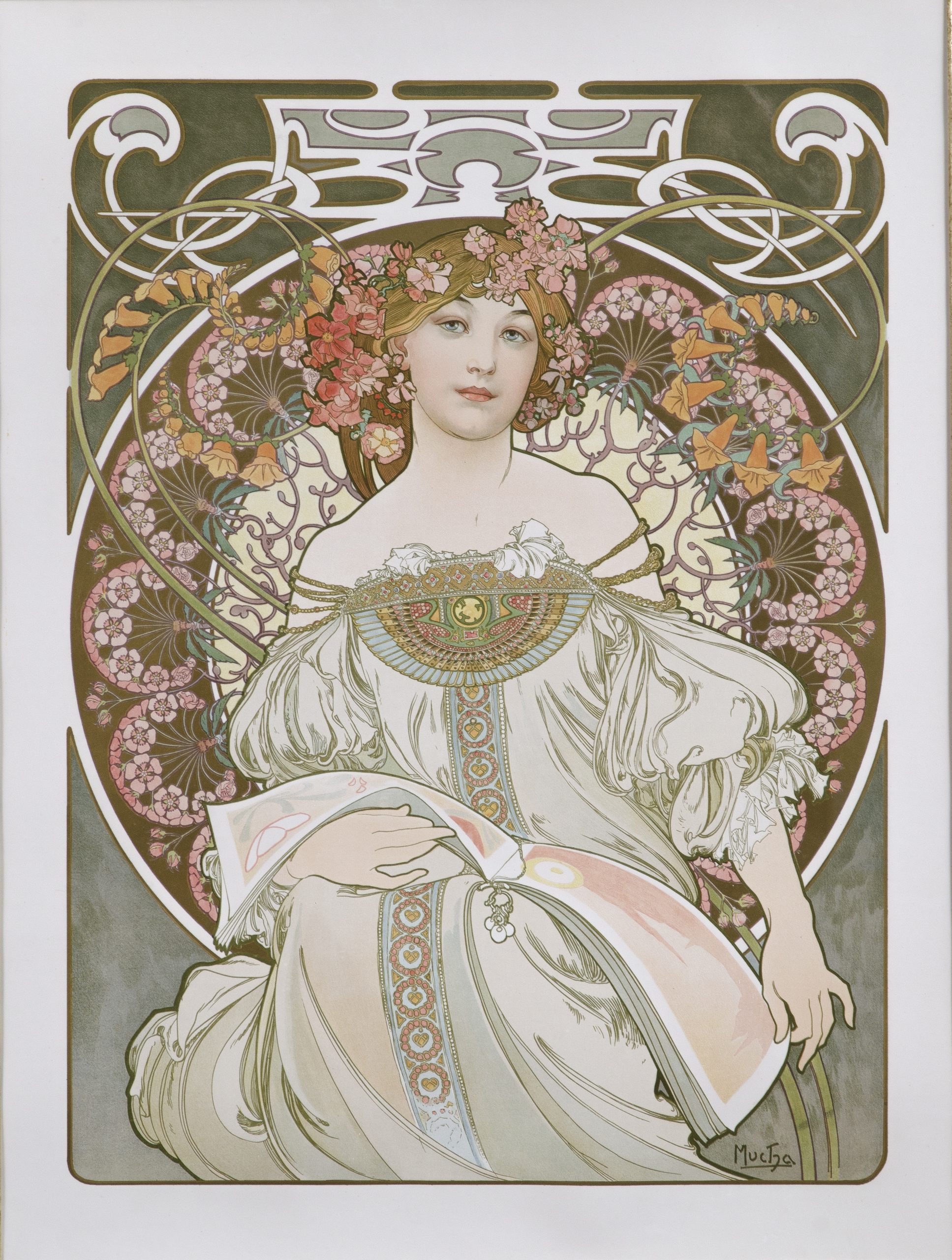 Join us online on Sunday, Dec. 12, at 2 p.m. for a free online talk about Alphonse Mucha and his iconic posters. The talk will be hosted by Angelina Lippert, chief curator of Poster House in New York City. Poster House is the first museum in the United States dedicated exclusively to posters. There is no fee or registration required to attend.
Meeting ID: 939 8382 6915
Passcode: 011181
"Alphonse Mucha: Master of Art Nouveau," is on view at the Appleton Museum of Art Nov. 6, 2021-Jan. 9, 2022.
Culled from the Dhawan Collection, Los Angeles, CA, one of the finest private collections of Mucha's work in the United States, the exhibition presents 75 works by Mucha, who is most often remembered for the prominent role he played in shaping the aesthetics of French Art Nouveau at the turn of the 20th century.
Included in the exhibition are rare original lithographs and proofs, an oil painting, drawings, a pastel, and books, posters, portfolios and ephemera. The exhibition is curated by esteemed art historian, Gabriel Weisberg, Professor of Art History, University of Minnesota, Twin Cities, who has provided an essay for the exhibition catalogue. Weisberg writes, "In 1900, when the widely distributed French periodical Art et Décoration published a long and exhaustive article on the work of Alphonse Mucha (1860–1939), the Czechoslovakian artist was at the pinnacle of his creative powers. Varied, expressive, and seductive, his works were given the name "the Mucha style"; later the style was identified as "Art Nouveau."
Mucha's successes in many fields of creativity are revealed in the exhibition, dedicated to the broad range of his work. Organized in three sections — posters, book and journal illustrations and The Slav Epic — the exhibition focuses on the ways Mucha revitalized an interest in these media. It provides an opportunity to see how the different media, clients and objectives reflect the time period in which the artist lived and worked.
"Mucha's ability to understand the major creative themes of the day, to use them in the most original ways possible, and to create works of art that remain seductive for future generations, is truly his great triumph," writes Weisberg. With objects drawn from the extensive Dhawan Collection, and with the publication of this catalogue, the exhibition provides a new, original way of seeing one of the most prolific creators of fin-de-siècle imagery.
The exhibition and museum tour were organized by Landau Traveling Exhibitions, Los Angeles, CA.
Related Events