Jack Wilkinson Levy Campus
15390 N.W. Highway 19, Chiefland, FL 32626
Hours of Operation
Monday-Friday, 8 a.m.-4:30 p.m. Closed Fridays during summer.
CF's Jack Wilkinson Levy Campus, established in 2017, offers a wide variety of degrees, certificates and noncredit courses to students in the broader Chiefland area and online. Levy students enjoy the amenities of the stunning, newly built campus. In addition to state-of-the-art classrooms, the Levy Campus provides areas for students to study and visit between classes.
The Levy Campus also provides an Adult Education program to prepare individuals for the GED exam in order to obtain a high school equivalency diploma. Call Christine Dunn at 352-658-4077 ext. 2119 or email dunnc@cf.edu for more information.
The Levy Campus is an official GED® testing site and administers the GED tests weekly.
Be sure to follow the CF Levy Campus on Facebook!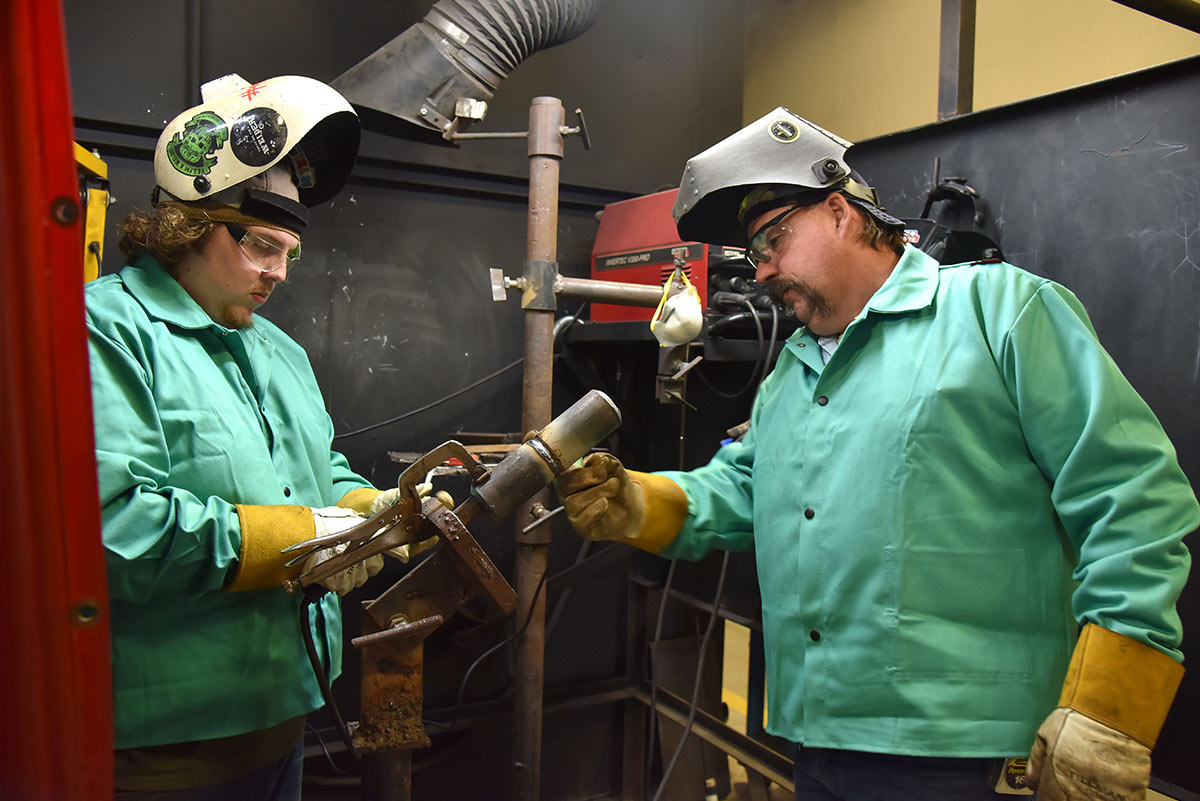 Campus Spotlight
Welding Technology
The Levy Campus is CF's exclusive spot to earn a Career and Technical Certificate in Welding Technology! This hands-on program can be completed in just three semesters. Graduates have all the skills and knowledge needed to succeed in high-demand careers as welders and flame cutters, tack welders, welder assemblers, arc cutters, arc welders, combination welders and production line welders.
Campus Amenities and Services
Advising
Each student at CF receives one-on-one guidance from our academic advising team to ensure they're taking the best courses to meet their college goals.
Student Life
Students at the Levy Campus enjoy dozens of events throughout the semester and can easily connect outside the classroom through clubs and leadership opportunities.
Testing and Assessment
Our Testing and Assessment Department offers a low-stress, secure facility for a wide variety of tests.
TRIO (Educational Opportunity Center)
Community members who are low-income, first-generation students, or have disabilities are encouraged to participate in this federal program, which provides free support services.
Tutoring
Take advantage of our on-campus or online tutoring services, which are available to all students for free!
Library
Students can access many library resources and services online, including e-books, streaming videos, guides to citing sources as well as other tutorials.
Fitness Room
Relax with a yoga session or do a high-intensity workout at our campus fitness room.
Conference Services
The Levy Campus offers affordable conference room, classroom and meeting space rentals for any type of event.