Arts and Culture
Webber Gallery
Located at the Ocala Campus, the Webber Center Gallery provides a nucleus of arts and cultural programs for students, faculty and the community.
The 1,965-square-foot exhibit space was built to the specifications of the Smithsonian Institution Traveling Exhibition Services so that it qualifies for many of their traveling exhibitions, as well as those of a number of other high-quality traveling exhibition companies.
Gallery hours are 10 a.m. to 4 p.m., Monday through Thursday. Closed Friday through Sunday and on college-observed holidays. Admission to exhibits and receptions is free.
Over the last decade, the gallery has hosted a number of SITES exhibits but has also developed exhibits of its own such as the Student Juried Show, Summer Spotlight, and Trains at the Holidays.
The gallery was completed in summer 1995 through the generous contributions of Frank and Gladys Webber, and continues to showcase various exhibits throughout the year.
For more information, call 352-873-5809 or e-mail webbergallery@cf.edu.
Like the Webber Gallery on Facebook!
Get involved with theVisual Artists' Society, a local art club open to College of Central Florida students and local Ocala area artists.
Call for Entries
The 2023 Summer Spotlight XXVI exhibition is an annual exhibition organized by the Webber Gallery and sponsored by the Visual Artists' Society (VAS). Nine prizes will be awarded based on juror selection. Artwork can be in any medium. A free opening reception will be held in the gallery on Friday, May 26.
Eligibility: Artists, 18 years and older and must either be a current VAS member or a non-member that resides in Marion, Citrus or Levy county.
Application Deadline: March 30
Exhibition open: May 15-July 20
The 2023 The Gap Between Art and Life exhibition is an inaugural competitive, southeastern regional exhibition organized by the Webber Gallery. Open to all forms of installation art, the exhibition will present a display of multiple installation works by the artist selected by the jury panel. A free opening reception will be held in the gallery on Friday, Aug. 25.
Eligibility: Artists, 18 years and older, residing in the Southeastern United States.
Application Deadline: June 1
Exhibition open: Aug. 7-Sept. 7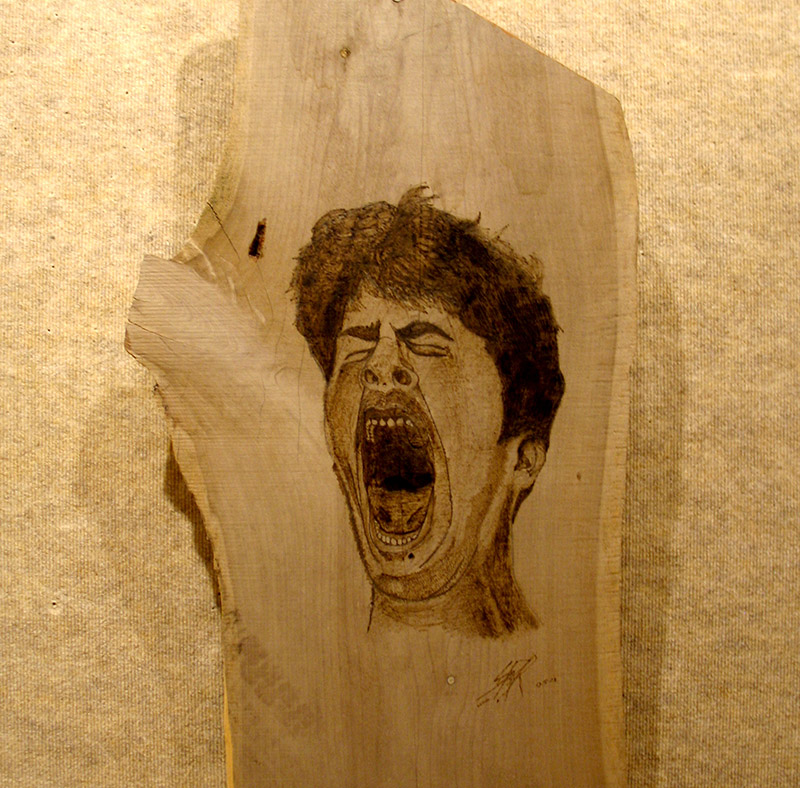 Current Exhibit
"2023 Student Art Exhibition"
CF will showcase the talent of its Visual Arts and Digital Media students in "The 2023 CF Student Art Exhibition". This annual exhibition provides students with an opportunity to present their work in a professional environment. Awards and purchase awards will be given. One student artist's work will be selected to become part of CF's permanent art collection. Works will be judged by award-winning contemporary painter Nicholas Kalemba who specializes in acrylic and oil painting on a large scale, and works as a muralist, studio painter and an art instructor at UCF.
The exhibition will open Monday, March 27, and be on view until Thursday, May 4, from 10 a.m.-4 p.m. A free opening reception will be held on Wednesday, March 29, at 12:30 p.m.
On Wednesday, April 12 at 12:30 p.m. the gallery will host an artist talk with Kalemba who will talk about his art practice and the UCF Visual Arts Program.