CF Foundation
Reaching Higher Campaign
Campaign Goal $20 million. Give today!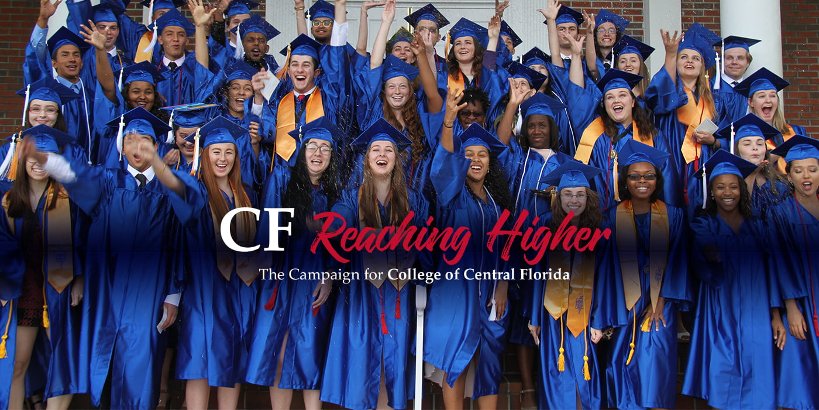 Join us in making the extraordinary happen right here at the College of Central Florida.
The Campaign for the College of Central Florida supports CF's philosophy of excellence – Reaching Higher for our students and communities. With your support, we will solidify our status as the premier institution for higher education in Citrus, Levy and Marion counties, and we will create real, powerful change in the communities we serve.
Our campaign is built around four core priorities, reflecting the breadth of CF's mission and the depth of our commitment to making a difference.
Scholarships Goal – $8.5 million.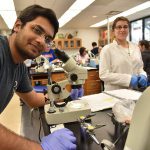 CF seeks to dramatically enhance its ability to recruit, retain and graduate high achieving students. Reaching Higher than we have before to graduate more students in less time and with less debt.
To accomplish this, we must significantly increase retention scholarships and scholarships that support students seeking degrees in core employment areas in our community.
Health Sciences Goal – $7 million.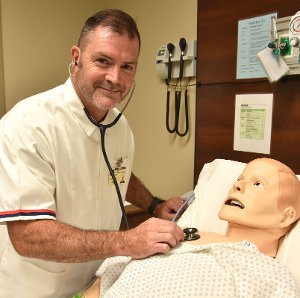 CF is working to ensure that it has the capacity now and in the future to train high quality personnel through the baccalaureate level to effectively provide patient care in conjunction with the region's more than 100 specialty and sub-specialty medical areas.
While there is strong evidence of quality health care in Marion County and the tricounty region, there continues to be an unmet need for nurses and a variety of other health care personnel. It is important that the health care sector remain strong and vibrant now and into the future.
To accomplish CF's goal of providing a strong health care workforce, we are looking to invest in new opportunities and technologies in the classroom along with new facilities. Your investment in new opportunities and facilities is an investment in CF students and the institution as a whole. The expansion of our Health Sciences program will not only serve our students at CF, but will Reach Higher into the community as our students will graduate and go to work right here where the jobs are available now.
Equine and Agribusiness Goal – $3.5 million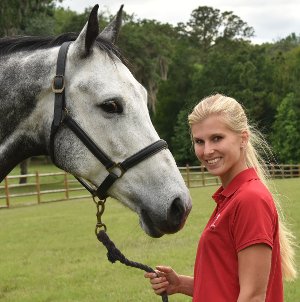 Reaching Higher Farm image In December 2016, the College of Central Florida was gifted a 103-acre farm located five miles from the Ocala Campus. The new CF Vintage Farm Campus provides a permanent home for the college's Equine and Agribusiness programs. With the gift of the farm and the new location for the programs, CF will be able to develop the programs to create unique classroom lab learning experiences that provide almost 100 percent experiential learning opportunities for our students. To make the dream a reality, we stand ready to expand with the first-of-its-kind Equine and Agribusiness Center, designed to help these important industries in the region flourish by providing them with a highly skilled workforce. To turn this into a world-class resource facility for students, the college plans to build classrooms, labs and a covered arena training center.
With CF Bachelor of Applied Science in Business and Organizational Management specialization in Equine Studies, the enhanced farm will be a center for all aspects of training and education for students entering the equine industry. Students will utilize the arena to host public equine events as part of their capstone course. The covered arena will also be used for demonstrations, labs and livestock judging events for both local primary and secondary schools. The farm and CF's programs will produce the agribusiness and equine industry workforce for today and tomorrow.
Appleton Museum of Art Goal – $1 million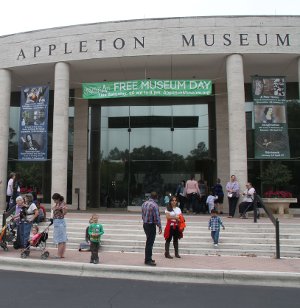 Reaching Higher appleton imageThe Appleton Museum of Art, college of Central Florida, is a leading cultural center that enriches the quality of life for the people of Central Florida and beyond. Each year, 30,000-plus visitors come through the doors of this world class museum.
State support for maintaining, creating and evolving modern technologies for the museum has dwindled in recent years; however, visitor attendance numbers continue to increase. The time is now to be Reaching Higher at the Appleton Museum. A gift to the Appleton will help with much needed support for sustaining the museum's exhibition and educational programs, enhancing visitor experiences and facility upgrades.
The museum's permanent collections of approximately 18,000 objects include European, American, Asian, African, Contemporary and pre-Columbian art and artifacts. In addition a series of temporary traveling exhibitions are presented throughout the year. The museum is also building a collection of works by Florida artists, which relates directly to the history and cultural heritage of the Central Florida community.