CF Foundation
Distinguished Alumni
The Distinguished Alumni Award is presented to an alumnus/a, who exemplifies the College of Central Florida's tradition of excellence through their personal accomplishments, professional achievements, or humanitarian service. One recipient is selected each year.
CF Distinguished Alumni 2023
Melissa Tony Stires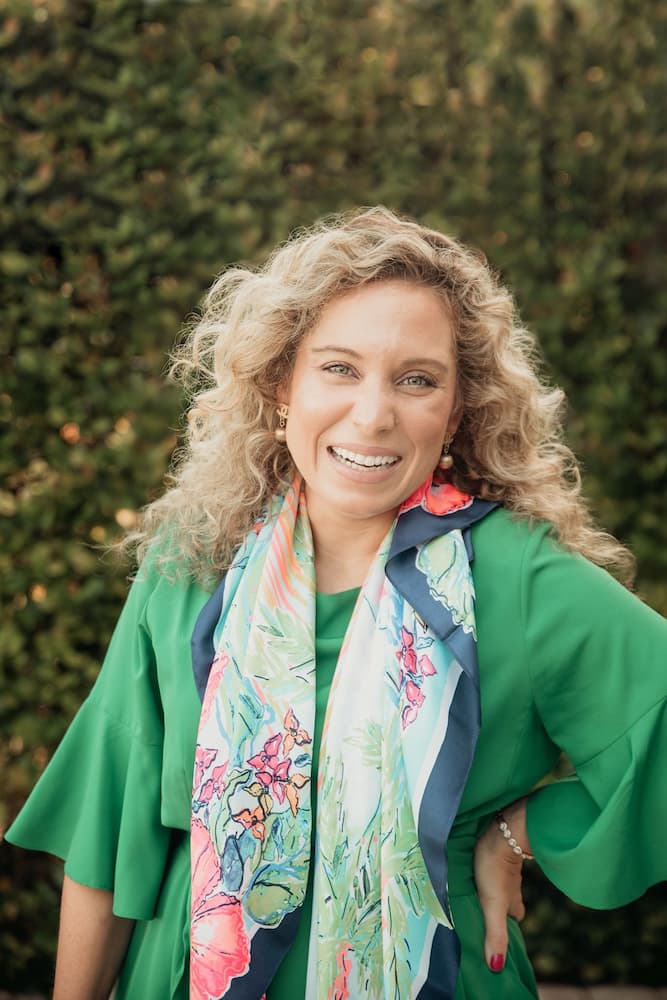 This year's Distinguished Alumni Award recipient is Melissa Tony Stires. Stires graduated in 2002 from what was then Central Florida Community College and began a career that has taken her around the world and home again.
Stires continued her education at the University of Florida, where she won a competitive internship in Washington, D.C., and moved there upon graduation in 2005. She worked in marketing and communications for the Business Software Alliance. In 2007, she was recruited to work for The George Washington University where she held roles including director of development events, traveling chief of staff for the university president and relationship management with the school of public health. She helped bring in the largest gift ever to the university and led more than 60 delegations to over 30 countries.
In 2019 Stires returned to Florida to spearhead development at the Christine E. Lynn College of Nursing at Florida Atlantic University. She started her company, Stires Consulting, in 2020 for speaking and training on remote work and transitioned to full time in 2022. Currently, Stires is the development director – new partner engagement at the Dr. Phillips Center for the Performing Arts in Orlando.
Stires is among a family of CF alumni. Her brother Jonathan Tony graduated in 2006 and her mother, Kathy Tony, graduated in 2007. She has worked with the CF Foundation to honor her mother with the Kathleen Evearitt Saunders Endowed Scholarship to help other students reach their educational dreams.
Previous CF Distinguished Alumni
May 1996: The Honorable Craig Curry
Aug. 1997: Richard Knight
May 2001: Morrey Deen
Aug. 2001: The Honorable Mary Sue Rich
Dec. 2001: Lewis Dinkins
May 2002: Jim Williams
Aug. 2002: Mary Steddom
Dec. 2002: Jim Huber
May 2003: Roy Abshier
Dec. 2003: Kay Johnson Boyer
Aug. 2004: Bobby James
2005: Lori Hornby
Aug. 2005: Michael Mangan
May 2006: The Honorable Gerald Ergle
Dec. 2006: Judge Hale R. Stancil
Fall 2007: Van McKenzie
Spring 2008: Dean Blinkhorn
Fall 2008: Sandra Himmel
Spring 2009: Clinton Hart
Spring 2010: Dr. Stacey Dickson
Spring 2011: The Honorable Charles Dean
Spring 2012: Gloria James
Spring 2013: George Tomyn
May 2014: Sindy Schneider
May 2015: Sheriff Chris Blair
May 2016: Capt. Shane Ferguson
Dec. 2016: Mike Joyner
May 2017: Judge Carlos E. Mendoza
May 2018: Luther Drummond
May 2019: John and Shirley Rudnianyn
May 2020: Benjamin Marciano
May 2021: Ire Bethea
May 2022: Dr. Jennifer Sumner