CF Foundation
Distinguished Alumni
The Distinguished Alumni Award is presented to an alumnus/a, who exemplifies the College of Central Florida's tradition of excellence through their personal accomplishments, professional achievements, or humanitarian service. One recipient is selected each year.
CF Distinguished Alumni 2022
Dr. Jennifer (Jenny) Sumner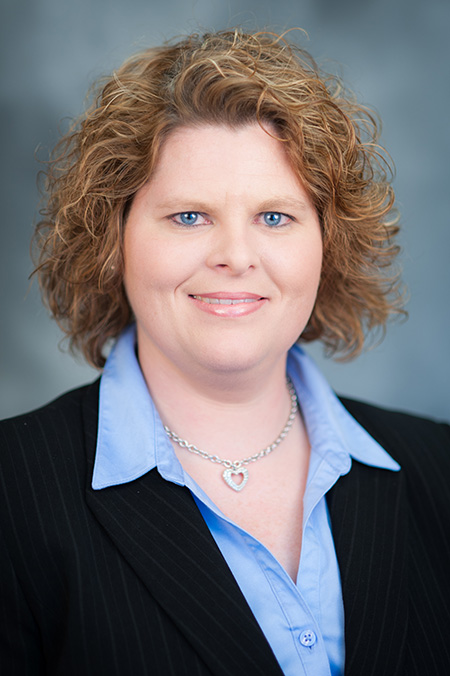 This year's Distinguished Alumni Award recipient is Dr. Jennifer (Jenny) Sumner. Sumner is assistant vice provost for Academic and Student Digital Initiatives in the Division of Digital Learning at the University of Central Florida, where she works to develop and implement innovative programs that impact students' academic, learning, engagement, satisfaction and graduation success. Sumner also supports the distinctive DirectConnect to UCF® program, a partnership program through which students who graduate with an Associate in Arts degree can seamlessly transfer to the University of Central Florida.
Sumner is a fifth-generation Floridian and proud Ocala native. She graduated from Ocala Christian Academy before attending what was then Central Florida Community College with her twin sister, Dr. Kristy Sumner. Both Sumners were members of CF's Community of Scholars, and they played together on the Lady Patriots softball team, with Jenny playing catcher and Kristy playing shortstop.
"The experiences had, the friendships formed, and the support received from faculty and staff at CF were all tremendous," Sumner said. "Along with my fantastic parents and family, I truly credit CF with giving me a wonderful foundation from which to further my career goals and professional success."
After graduating with her doctorate from UCF, Sumner remained at the university, first as a faculty member and now in administration, where she helps to manage UCF Online and leads multiple partnership-based projects aimed at enhancing student success.
"I am so grateful to be recognized alongside the other outstanding Distinguished Alumni Award winners," she said. "My time as CF was remarkable – I especially appreciated the support and guidance I received from CF's staff. Having mentors from CF helped to propel me into a position where I now get to help current and future CF graduates, and I am very proud to be able to carry their legacy of student-oriented leadership forward into the future!"
Previous CF Distinguished Alumni
May 1996: The Honorable Craig Curry
Aug. 1997: Richard Knight
May 2001: Morrey Deen
Aug. 2001: The Honorable Mary Sue Rich
Dec. 2001: Lewis Dinkins
May 2002: Jim Williams
Aug. 2002: Mary Steddom
Dec. 2002: Jim Huber
May 2003: Roy Abshier
Dec. 2003: Kay Johnson Boyer
Aug. 2004: Bobby James
2005: Lori Hornby
Aug. 2005: Michael Mangan
May 2006: The Honorable Gerald Ergle
Dec. 2006: Judge Hale R. Stancil
Fall 2007: Van McKenzie
Spring 2008: Dean Blinkhorn
Fall 2008: Sandra Himmel
Spring 2009: Clinton Hart
Spring 2010: Dr. Stacey Dickson
Spring 2011: The Honorable Charles Dean
Spring 2012: Gloria James
Spring 2013: George Tomyn
May 2014: Sindy Schneider
May 2015: Sheriff Chris Blair
May 2016: Capt. Shane Ferguson
Dec. 2016: Mike Joyner
May 2017: Judge Carlos E. Mendoza
May 2018: Luther Drummond
May 2019: John and Shirley Rudnianyn
May 2020: Benjamin Marciano
May 2021: Ire Bethea