About
The Physical Therapist Assistant works under the supervision of the physical therapist. PTAs are directly involved in patient treatment, performing such duties as applying physical agents, and designing and carrying out exercise programs. They provide direct patient care of individuals who experience temporary or permanent disability due to pain, injury, disease or birth defects.
The Physical Therapist Assistant program is a limited access program, in which both program admission and course registration are restricted to a certain number of students meeting predetermined criteria. Please see the application information packet for admissions and acceptance criteria.
The PTA program at CF is an Associate in Science degree program lasting seven semesters for full-time students. There are 30 credits of general education courses and 44 credits of technical level PTA courses, which must be full time. Students must apply and be accepted into the PTA technical level classes.
The PTA Program at College of Central Florida is accredited by the Commission on Accreditation in Physical Therapy Education (CAPTE), 3030 Potomac Ave., Suite 100, Alexandria, Virginia 22305-3085; Telephone: 703-706-3245. Email: accreditation@apta.org, http://www.capteonline.org. If needing to contact the program directly, please call 352-854-2322 x1442 or email joranlil@cf.edu.

The PTA program graduate must take and pass a state-administered national examination in order to become licensed and eligible to practice.
Check out our upcoming information sessions to learn more!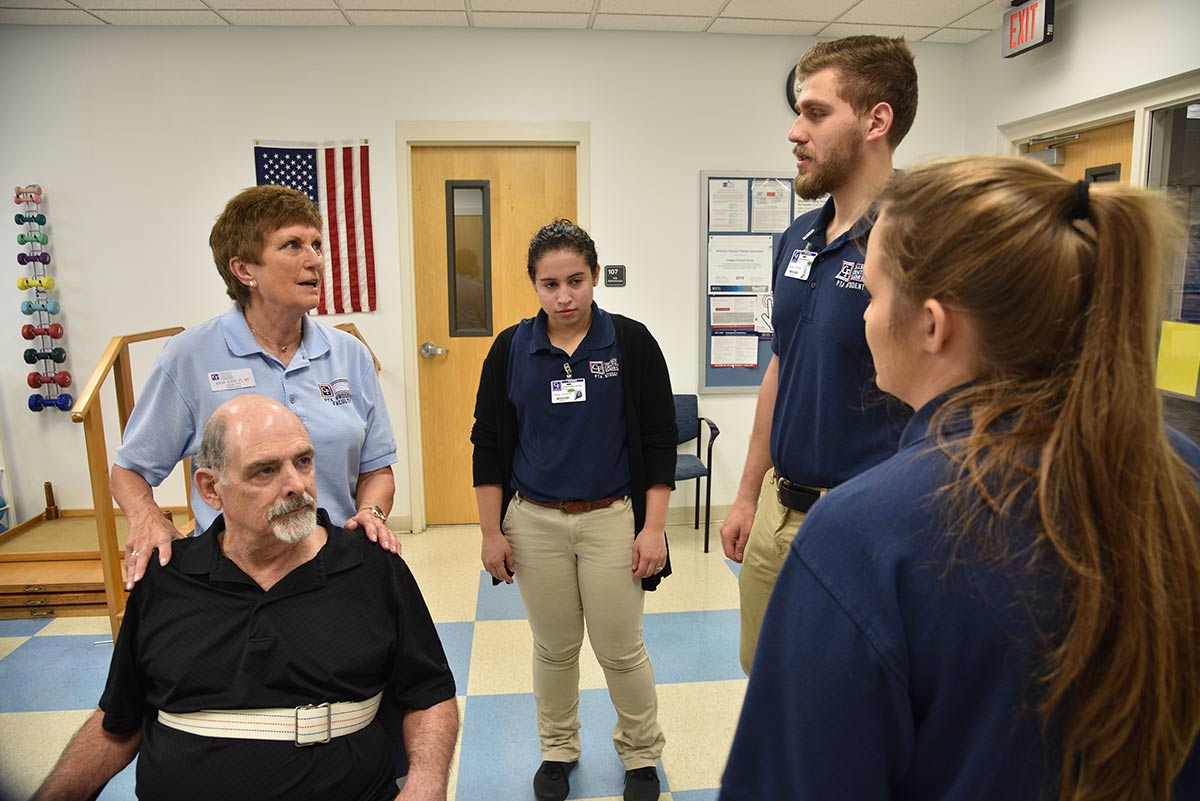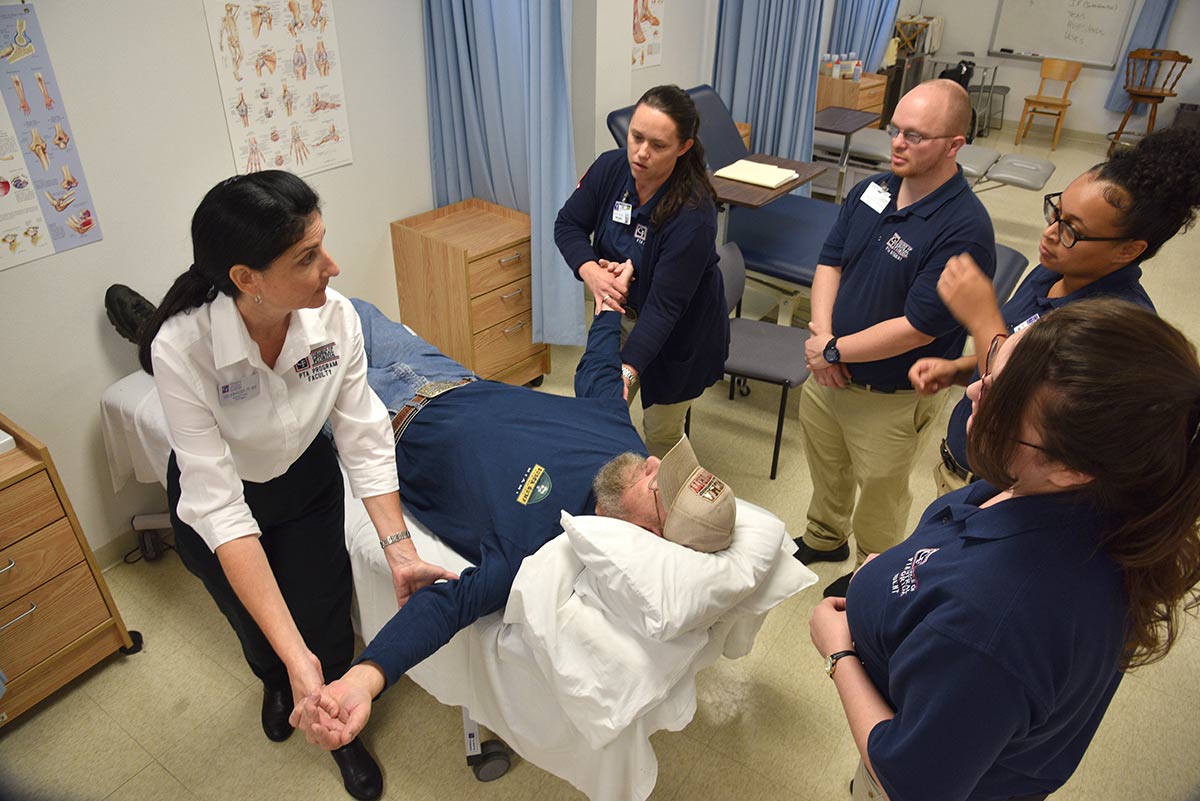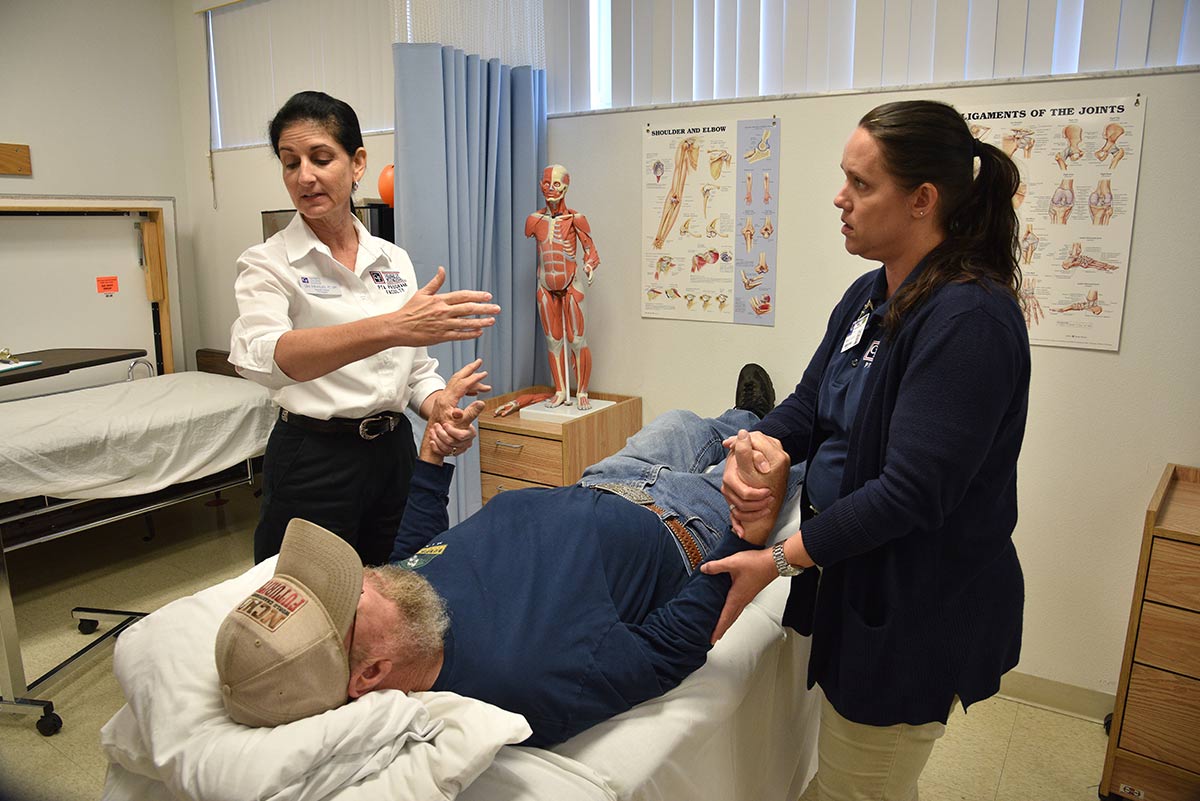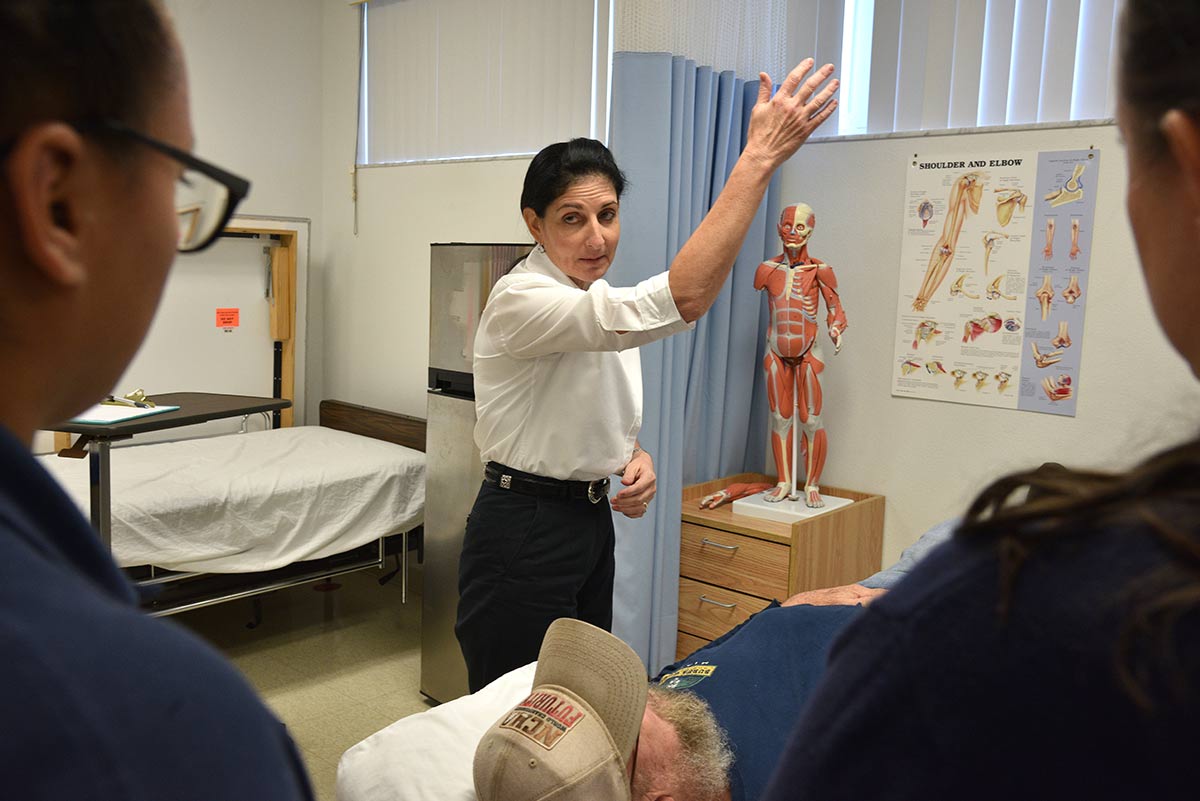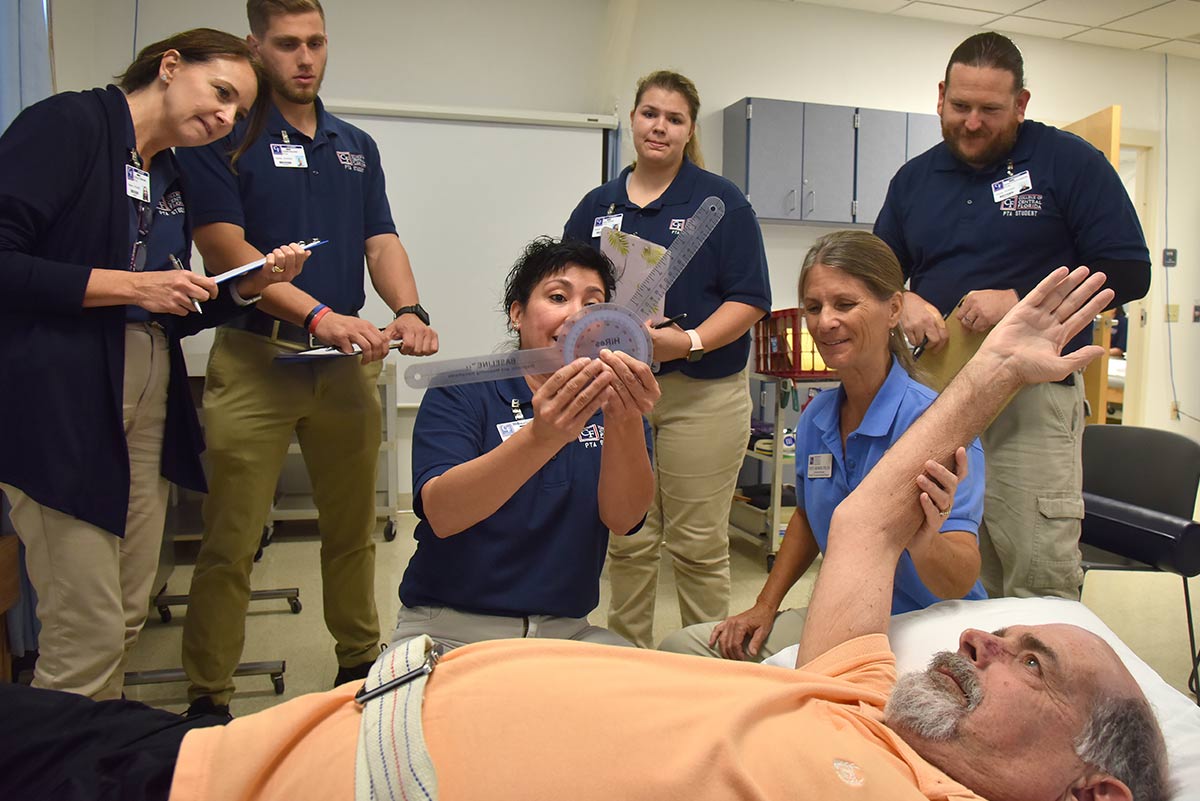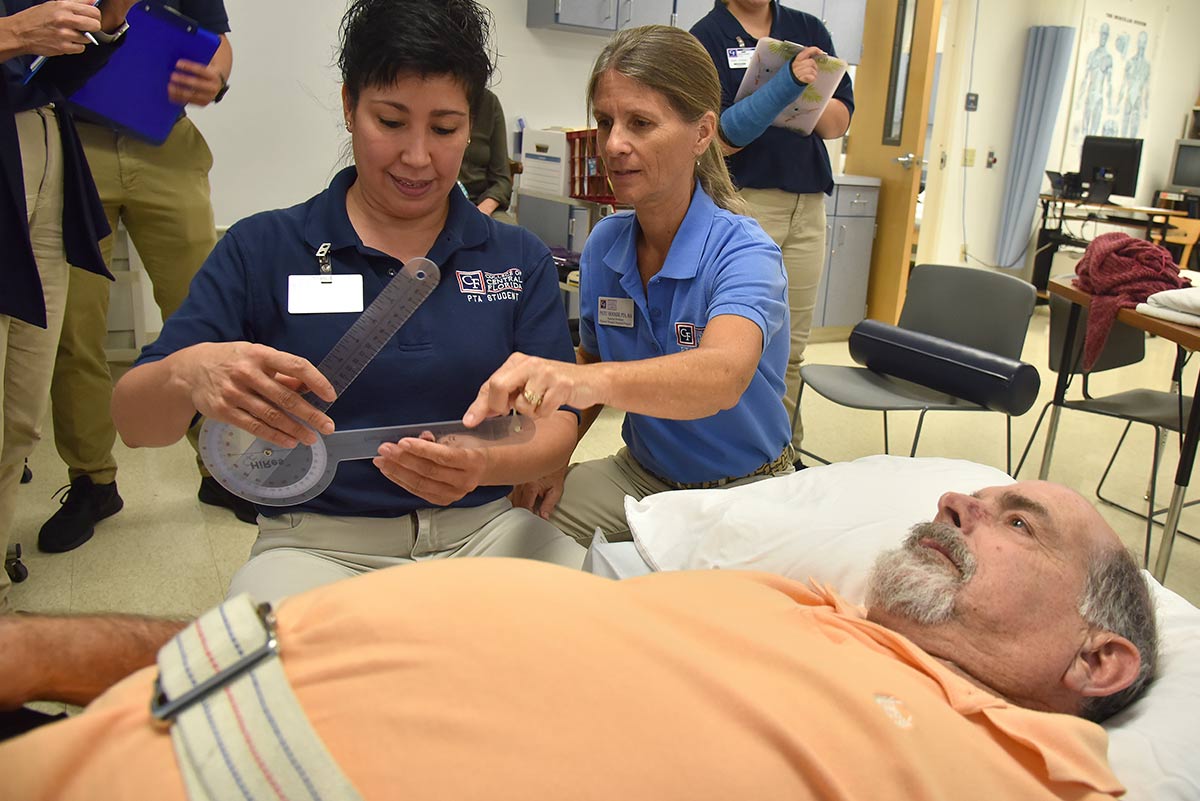 Course Information
Find out more about requirements and recommended courses for this degree by clicking below.
Related Degrees
Not quite sure if this is the degree for you?
Check out these additional options to help narrow your search to find your passion.
Tuition
CF is ranked in the top 1% for affordability across the United States, with low tuition rates and more than $2 million in scholarships awarded every year. More than 87% of students receive financial aid.
Tuition and Fees:
*Listed tuition rate is for Florida residents. For non-resident tuition information and a breakdown of fees per credit hour, visit our Tuition page.
Want to know more about the cost of attending CF? Try our Net Price Calculator!
Contact
Want to learn more?
Request some additional information and our program manager will reach out to you with details about the PTA program.
$112.92 per credit hour*